What your Zodiac Sign says about the way you Love
Here is how each of the signs loves when they do. While some can be romantic as ever, there are others who are submissive, and there are also signs that are rather authoritative and bossy. Read on to find out what kind of lover you want, or why your lover is the way they are.
Aries: The ones with specific needs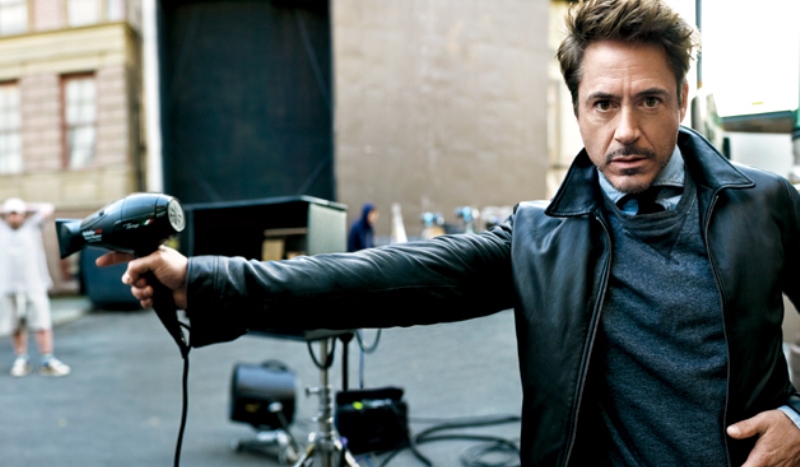 An Aries is always young at heart – it doesn't matter if they have fallen in love at the age of 50, they are going to love you like it is their first love and will be crazy about you. They are impulsive, enthusiastic, playful, physically intimate, and free! But they can also be dominating, selfish, and argumentative. They are the ones who are so involved in everything that they have no time for relationships really.
But when you do get an Aries to date you, be really sure of what they want and be able to give it to them. Else, the bigger probability is that they will break your heart.
Taurus: The ones who love perfection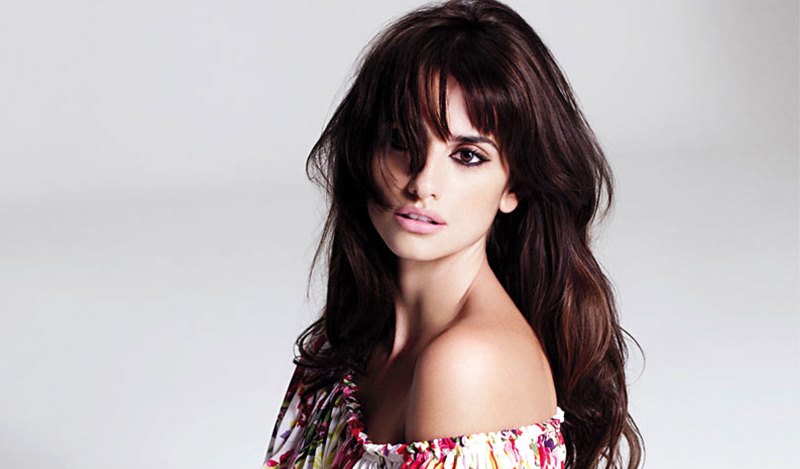 This naturally talented sign leaves nothing unturned in the relationship. Often gifted with more than talent, these are the people who fill up the relationship with music, good food, colors, and many other things. But when it comes to romance, they are the ones who will want everything to be stereotypically perfect. Their notion of love is aligned with what you see in popular media.
When you love a Taurus, romantic dates, candle-lit dinners, warm bubble baths, flowery romantic scents, and staring at the night sky are rather regular activities. That is what they love to do, and will encourage you to do the same. Be sure to be well groomed and try to bring perfection to yourself.
Gemini: The ones who won't commit easily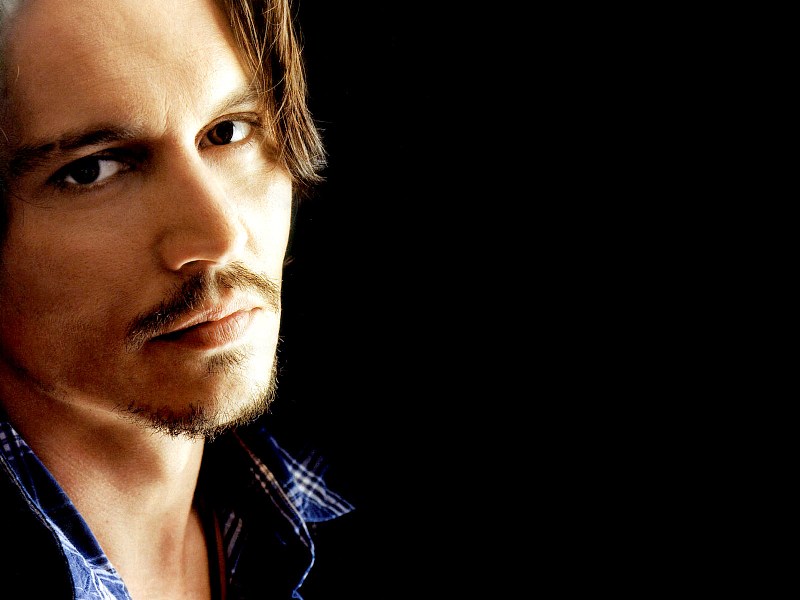 Free-willed, versatile, and looking for variety is what Gemini is like. They like spice and the variations of love. They are friendly, positive, and also really good with people. Take them to a party, and they would have connected with many more people than the others in the room. All of this gives them the bad reputation of being a cheater and fearing commitment. They like to jump from one thing to another, and, therefore, can never settle with one person.
If you are with a Gemini, you will have to keep running to catch up with them and be your interesting best all the time. To put it simply, you need to be interested in the stuff they like, and you will also have to be really interesting generally if you want your Gemini for yourself.
Cancer: The one who suffers in love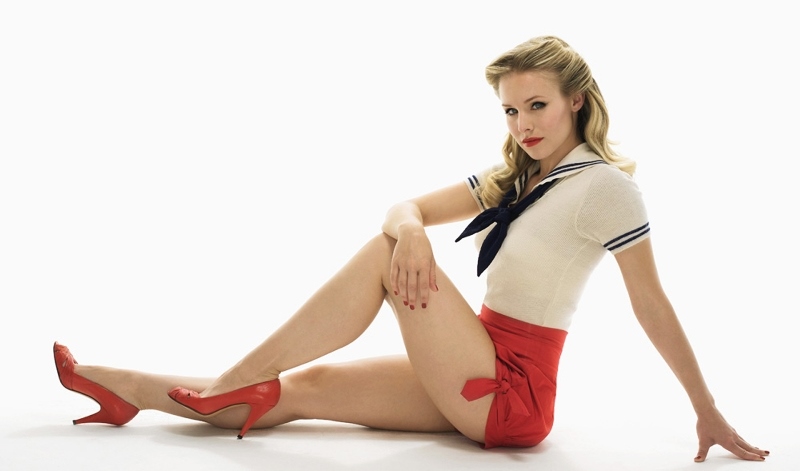 This is an emotional sign – they love unconditionally and need unconditional love in return. They are the emotional fools who will do everything their partner asks out of them; they trust, support, handle, take care, understand, and even sometimes tolerate without even realizing it. Cancer will generally choose a partner who needs so that they can give. It makes them happy to give all the time.
If involved with them, the way you love and want to be loved is going to be the way the relationship works. You won't need to care if they are happy because they will be if you are. This is why most Cancers end up suffering in love.
Leo: The ones who are lucky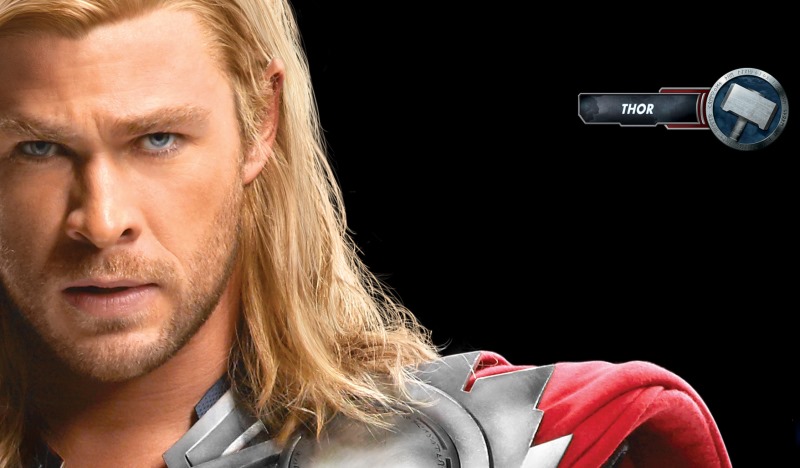 These are the ones who are not going to change for their partner. They like it the way they like it and are really warm as well. They are the masters of their own minds and you cannot control them. You can make suggestions to them, but the minute you start to debate and argue, they are going to walk right into the sunset without you. Also, they love luxury, so you are going to be going everything king-size!
If you are dating a Leo, be sure to not compete and anger them. While they can be bold and crazy, they are also very easily hurt, which they will never show in front of you while they curl up and cry to their pillow.
Virgo: The ones who love perfectly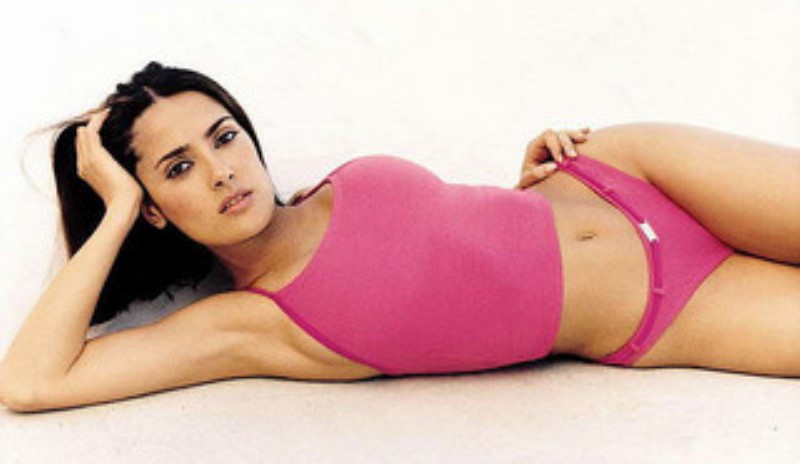 This is a perfectionist sign. They are the ones who pay attention to every little detail and strive to attain perfection in everything they do. This applies to their love life also. They are very picky about their partners and look for the perfectionist who will get them and their deal with doing everything right. Their idea of a good time is probably to clean out their closet. This is the sign that is going to ensure that you get all your stuff done, and soon.
If you are in love with a Virgo, well, you need to be prepared for helping out with the cleaning and also the perfect relationship that is coming your way.
Libra: The ones who are literally in "love"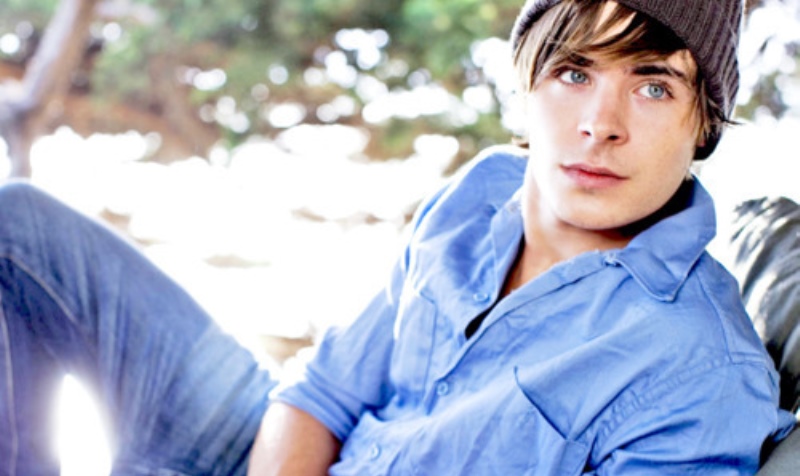 This sign is ruled by Venus, the planet of sex and romance. These are the people who love the idea of love. They not only love their partner but indulge them. They adore every little detail and characteristic of their partner. Being emotionally expressive and approachable, they are also really social people. They are the kinds to have tons of friends and people to meet with.
If you are with one of them, you are going to be able to talk to them very openly and easily. They are the ones who will listen and also understand. But you will have to know that there are going to be other people in their life that you cannot get rid of.
Scorpio: The ones who can be everything at once
This is the sign that you can fear when you are dating them. They are the people who can be moody, stubborn, impatient, insensitive, emotional, or even all of these things. They are often considered to be jerks and have a bad reputation as a person. But when they fall in love, they need someone that they respect so that they can head in the right direction.
If you happen to fall for one of them, you need to ensure that you are powerful enough to hold them back when they are being unreasonably aggressive.
Sagittarius: The ones with split personalities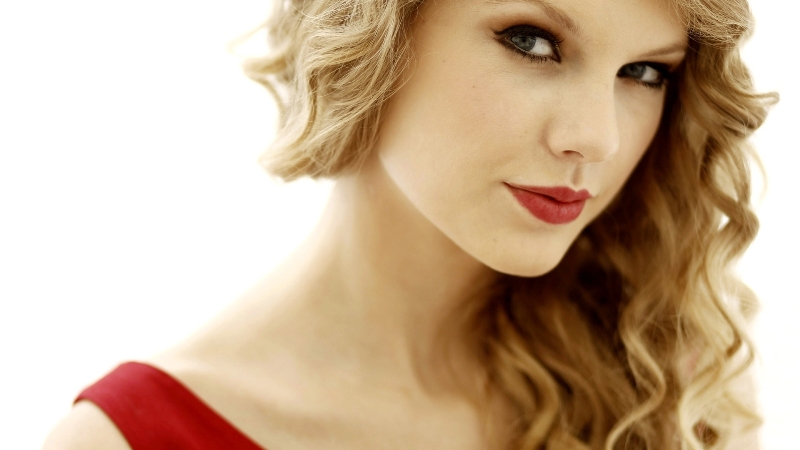 People under this Zodiac are calm, composed, morally inclined, ethical, honest, and idealistic but also impatient and rather crazy when in love. They can cross oceans for the ones they love, and will also sacrifice anything that is asked of them. They will also need a lot more space than others when in a commitment. They crave that thrill in life and need to be in an elevated state of mind at all times.
If you are in a relationship with a Sagittarius, you need to understand that they need a lot of space for themselves and with the people they love. They will also ask you for your time, because you are very important to them.
Capricorn: The ones who are misunderstood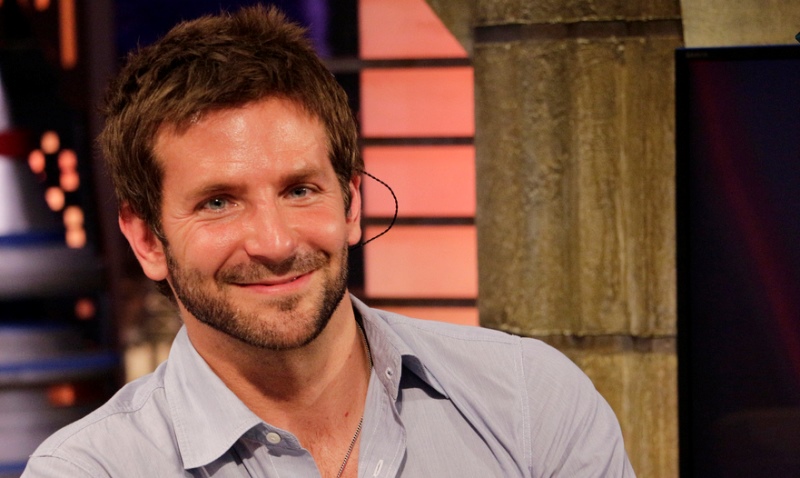 This is another sign after Scorpio that is full of contradictions. These are the people who are actually sensitive, receptive, and humble, but are known only for the mistakes that they make and the little human things everyone does. But that doesn't mean you should ignore this sign completely. You will only have to see past the layers of the Capricorn and you will see a person who is the best in their work and also probably loves you to kingdom come.
If you are with one, a sound piece of advice is to not compare them to anyone else negatively, and to ensure that they are satisfied with the life that they are leading.
Aquarius: The ones who are all over the place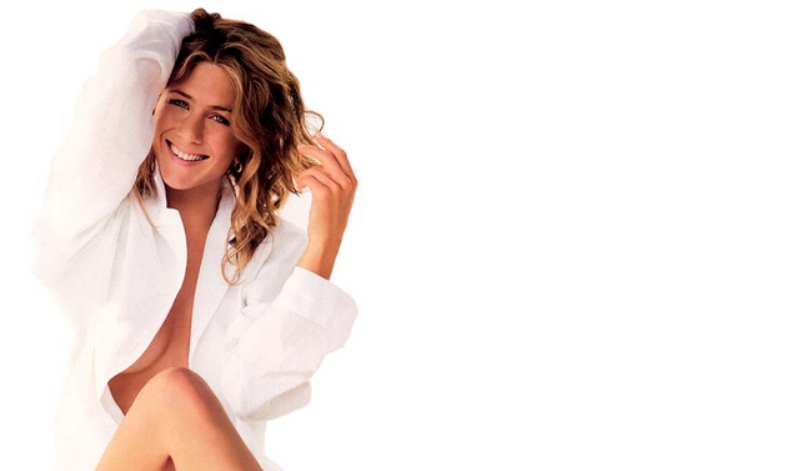 Enthusiastic, crazy, versatile, eccentric, dreamy, individualistic, and loyal to everything they lay their hands on. Because there is so much going on there, they sometimes do not even realize that they are in love, but whatever they think it is, they keep that relationship on top of everything else. They are also really social and will have a lot of friends that you might have to put up with – to the point where you start to feel like one of them and less of a partner.
If you are involved with an Aquarius, you will have to give them a lot of space as they are interested in everything, but also know when you need to pull the strings back to ensure that you get what you need as well.
Pisces: The one who lose themselves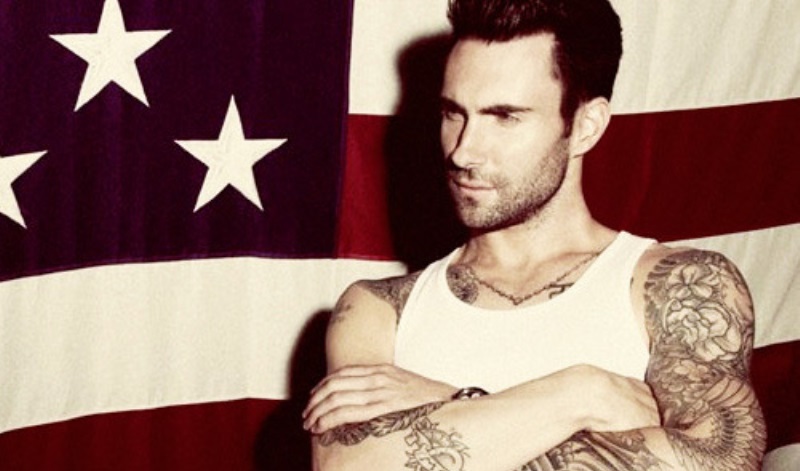 This is the last sign, and the ones who are capable of losing themselves in love. They are overtly accommodating, overtly giving, and are overtly satisfied with the little that they get. They are highly emotional and have problems dealing with those emotions. Pisces kids take their time to settle into a relationship and even get into one, but when they are in it, they are good to go. They are also rather attention-seeking and need to be reassured from time to time.
If you are in a relationship with one, ensure that you give them their regular dose of attention and reassurance, which will mean the world to them.
An Introvert's Guide To Valentine's Week – Enjoy Singleton
Do you know what's harder than being single on Valentine's Day? Being a single introvert. You're not alone; you are ALONE alone.
Well, let me tell you all, in this context you're not alone. Here is a to-do list that shall get your introverted self through the valentines week. You might be thinking, why was this not suggested early? Well better late than never.
1. Rose Day
Well the optimists are going to tell you to plant trees, but we all know what we are going to do, we aren't going to plant trees instead we're going to go to the botanical garden, get a rose plant for ourselves and grow the roses that we want in our lives all throughout the year, because we know the ones that would be given to the partners wouldn't last for reasons not mentioned *wink-wink*
2. Propose Day
Optimists are gonna tell you not to feel bad about not being asked to stay in someone's life forever, there is more to life than that. Yes, there is, we are going to sit comfortably at our homes in our sweatpants and go gaga over "proposals-gone-wrong " videos all night and be thankful what you didn't have to be a part of.
3. Chocolate Day
Your friends might try to cheer you up by telling you not to eat chocolate, it would harm your health, but what we are going to do is put some old pop cult music on and get our inner Gordon Ramsays out and BAKE, chocolates, cakes, cookies, everything that lasts. Excuse me? They're not for other people; they're for you, you deserve them after a day worth of cringe from the cuddle-junction you have been the third wheel for.
4. Teddy Day
Well, we can't decide if that's a day where you give out teddy to weirdly overaged people who are immature at heart or just a day to misguide our children by giving them an impression that things don't change when you grow up. On this day your introvert self shall buy a 10 ft. of fabric and a pot load of cotton, cut the fabric into half of the same shape sew it together, leave a small hole, fill it with cotton. Here you go, you made yourself a giant plush toy that isn't demanding, doesn't talk, just listens and is amazing to cuddle around with; above all will never leave you.
5. Promise Day
Here we aren't doing anything because this day is irrelevant. Promises are meant to be broken, and we do that on an everyday basis. Recall the number of plans you promised to go for but cancelled. Also, we lie in " truth or dare" there is no way anybody would keep their promises. Plus, we don't need a day to be honest, because this is our everyday.
6. Hug Day
The worst of all days is this one, especially for the people who absolutely hate skin shipping, I feel you guys. Everywhere you go, people are hugging each other, and their sweaty-smelly bodies come in contact with each other. You stay home and be happy, now you'll be the last one to get Coronavirus, and all these dolls would cry.
7. Kiss Day
Hi vegetarians! Where are you? Welcome to the day you get deceived and half of you "dharm-bhrasht " your way through the day unknowingly sorry to break it to you like this, but it's the truth. Also, it's the day when you find out the oral hygiene of a person without them having to tell you so if that's a journey you're willing to go through, by all means, be the world's guest. Or sit at home read your favourite book, floss your mouth, look at your white teeth and feel sorry for people who ended up with the kind mentioned above.
8. VALENTINES DAY
Don't go out, don't, just don't. You want to see an episode of the 50 shades you might as well Netflix; you don't have to go out for a version of 50 shades -desi. STAY IN, put on a romantic movie where either the girl or the boy dies, make yourself a hot water bath, light yourself a scented candle and get yourself through the day of the LOVERS LIKE A BAWSS.
You can thank me later all you single introverts, but for people who celebrate this week/day…Have fun!
5 Best Hotels To Take Your Partner On Valentine's Day In India
Valentine's day is just a few hours away, and it's time to decide where to take your loved one to make them feel special. Paint this special day with hues of love and all the romantic things, both for yourself and your special one. You have a full week of special days like chocolate day, promise day, rose day, teddy day, which ultimately leads up to our fabulous Valentine's day. Markets are filled with unique items like greeting cards, gifts, balloons and chocolates, so why not give it an extra special touch by taking your partner to a perfect restaurant for an extra special date?
Here's the list of best restaurants in the top 5 metropolitan cities in India: Delhi, Kolkata, Bangalore, Mumbai and Chennai.
1) Hilton Garden Inn, Saket, Delhi
Valentine's day celebration here is filled with lots of couple activities and an array of delicious food. It's time to pamper your loved one with cocktails, live music, and delightful gourmet presentations at India Grill, one of the capital's beloved spots for Indian cravings. The intimate interiors and the perfect ambience created by the mild romantic music in the background will serve as an ideal boost for the date you two deserve.
Price: Dinner buffet starts at INR 3999 per couple all-inclusive at India Grill. Special valentine offer includes 4 beers along with one appetiser at just INR 777 per person inclusive at High Spirits.
2) Souk, Taj Bengal, Kolkata
Designed to impress and dazzle, if you choose this stunning fine dining restaurant this Valentine's day, then you are sure to enjoy a luxurious date with your partner. This is nothing short of sophistication, and exoticness all rolled into one.
Where: Taj Bengal, Belvedere Road, Alipore, Kolkata
Timings: 07:00 PM to 11:45 PM
Cost for 2: Rs. 3500
3) Blue Bar, Bengaluru
Nothing feels more special than a table for two exclusively set for you and your partner in a unique manner. This experience will be definitely tailor-made for you and having dinner at one of the best hotel properties with a swift touch of authentic Vietnamese food will make it even more special and romantic. A lavish candlelight dinner in a 5-star hotel with some champagne is sure to make this Valentine's day absolutely memorable for both of you.
Cost for 2: Rs. 4800
4) The Peshwa Pavilion, Mumbai
The relaxed and laid black feel, from the ground floor at the lobby to the glass ceiling, will make your Valentine's day with your partner even more romantic. The restaurant serves the country's finest and most elaborate breakfast, lunch and dinner buffets, which portrays the hotel's expertise in Indian, Asian and inventive international cuisine.
Cost for two: Rs.5000
Address: Andheri East, Mumbai
5) Kefi – Taj Club House, Chennai
One of the most romantic rooftop restaurants in Chennai, Kefi is probably the best place to take your partner to if you are situated in Chennai. The restaurant specialises in the Mediterranean, Lebanese, Moroccan, Spanish cuisine, which makes it a restaurant to definitely give a try.
Cost for two: Rs. 3000 (approx.)
Where do you think you will take your loved one to make your Valentine's day extra special?
Valentine's Week Celebration In Kolkata
As mid-February, approaches with the dying coldness of winter and the rejuvenating hints of emerging spring, the sparks of warmth, love, and passion are rekindled. It is the month of love — February 14th, Valentine's Day is a day away. However, we all know that valentine's day is not just a day celebration; it's a week-long celebration of love —Valentine's week—ultimately culminating into the much-awaited climax.
Kolkata's Valentine's celebration
Although in the City of Joy, Kolkata, the romantic mood has already set in from the time of Saraswati Puja, widely regarded as the "Bengali Valentine's Day". This pre-Valentine's day was celebrated by fervent young couples dressed in traditional sarees and Punjabis crowding the landmarks of the love of the city. Many instances were reported where the couples had to wait in queues before they could enter the much-coveted premises of Rabindra Sarovar, and the grounds of the Victoria Memorial overflowing with people. Now as Valentine's day is not that far, Kolkata is adorned with hues of love with decorations, offers, and events lined up.
The malls of the metropolis are stunningly decked up with red heart-shaped streamers, roses, balloons, fairy-lights, bathing the atmosphere in an ethereal glow. Jewellery shops provide special discounts. Famous hotels, restaurants and food chains like Radisson, Barbeque Nation, The Westin, Marriott are hosting live-band performances, DJ nights, candle-light dinners, banquets, valentine's special buffet.
Fun activities like a chocolate workshop at Central Park on Chocolate Day, photography shoot at Eco Park on Rose Day, Valentine's Day Cruise on River Ganges were definite eye-catchers.
The speciality of Kolkata lies in the fact that all the fun is not restricted to couples only. There is something or other for everyone, beyond the barriers of age group and relationship status.
Oxford Bookstore, Park Street, has organised an event "To All, With Love" where children would be telling stories, reciting poems of love and compassion, followed by games and puzzles. The highlight of the event is a highly fascinating one. The event, called "Be My Valentine", a letter-writing contest where the participants pen down a letter to their favourite authors to win a chance to be gifted with a signed copy of the author's book caught the attention of many.
Sky Turf, Kolkata, has another exquisitely unique event lined up for the season of love, concentrating on 'self-love' rather than romantic love. "Love is in the Air" organised by them is an open-air Zumba and salsa evening, solely for self-pampering wellness workout session accompanied by extravagant music and snacks.
Amidst the glittering malls, restaurants, bars, hotels, and specialised shops, the small locals' stores, inconspicuous handmade goods markets also experience a rise in sales during this time. The street hawkers selling roses, balloons, hand-stitched teddies, and candies managed to get a better profit due to increased demands.
NGOs in Kolkata have taken the initiative to spread the awareness of buying local handmade items to mark the festival of love rather than going for elaborate, expensive shops. By doing this, one can truly make Valentine's day unique and special, filling love and joy in the hearts of the needy, apart from their own.
Celebrate the feelings of love and togetherness this season and make the moments remarkable by spending time with the ones you love.