Technology: A boon or a bane?
Technology: A Word that defines our generation, our century, our lives!
What is Technology? Well, for me it is something that keeps me connected, be it my family or friends. Something that makes my day-to-day life easier; makes me browse the world on my fingertips; be it music, movies or books, technology is what keeps them at my disposal 24*7*365. But what is technology for the elderly? A Wizard of Oz who does all kinds of sorcery in their minds, a mutant who changes every now and then which makes them incapable of keeping track of its usage. It is like 'Yoda' from the star wars, whose language and intentions are never straight forward. Hence the age-old question or shall I say a war.. Technology: A Boon or a Bane?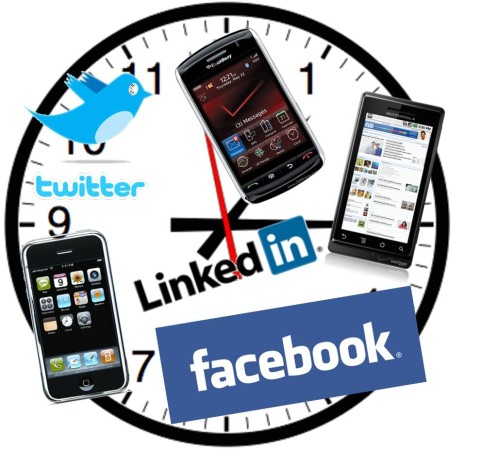 Why a Boon:
Remember those times when once you lost a twin brother or a friend in childhood and there was no way on earth to find them except those rare chances when you end up fighting on the road and tear each other's sleeves down and find those matching tattoos which they had inked in a fair when they were kids? Too clichéd, right? That's where Social Networking sites make a grand entrance! Randomly thought of your childhood crush and want to know about his/her whereabouts at the middle of the night? Just search him/her on Facebook or Instagram or LinkedIn or Twitter and voila there s/he is! Keeping track of friends and family was never so easy!
Keeping in touch is so easy since the technological advancement. Be it the old age landline phones or new age mobile phones, isn't the whole idea of talking to your loved ones on dialing few digits is exciting? I can't even imagine the world before telephones or mobile phones now. The idea of an instrument bringing you so up-close and personal with your loved actually gives me goosebumps.
For me, technology doesn't stop at social media. If technology has changed the way we look at our and each other's lives it has also helped us in a HUGE way to SAVE lives. I mean look at the facilities we have today at the hospitals, with science and technology going hand in hand day by day, I don't think that that day is too far when we would be having answers to all the medical issues we facing today!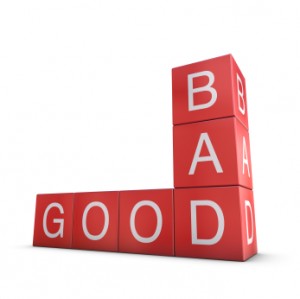 A Bane:-
On one hand where technology has helped us getting in touch with our loved ones, but on the other hand, it has acted as a catalyst to our already fast-paced life. I mean what happened to those birthdays when you were flooded with calls and visits whole day? Now it's just a WhatsApp in a group of 50, kind of a wholesale wish. Since when we became so busy that we can't take out few mins to call or visit our loved ones?
I guess all the true book lovers would agree with me when I say that the charm of holding a book in your hand and turning each page with licking your finger and tasting the dusty texture of paper can never be replaced by an android device of the same weight! Libraries are no more a place to sit, interact and read, no eyes meet over falling books, you don't find a dry rose from your high school sweetheart between the pages anymore!
Remember those times when you bonded over games played in your locality? During summer vacations, the whole community would be on the road and used to go bonkers. Be it the scorching heat or the moonlit nights, only one shout-out was needed and everybody was on the roads. The LAN gaming nowadays has killed the entire meaning of bonding over games, now we all are just sitting in our rooms and cursing other players for not playing well! At least, then we didn't require to go the gym. These games used to be their fitness trainer.
The debate on 'Is technology a boon or a bane' is never ending. Just like any other coin, even this has two sides making it unjust to conclude. Well, maybe it's not technology; maybe it is us. Maybe we are overusing the technology. But may be gradually things will fall in places and we won't be totally dependent on technology as we are now.
Domino's Data Breach: What Happened And Making Sure You're Safe
Enter your mobile number and email address. There! You get your list of orders along with details like your GPS coordinates. Domino's has found itself in yet another data breach incident with around 10 lakh customer details out on this website. 18 Crore Rupees worth of Indian orders data has been released on the dark web through this website. 
Hackers on the dark web created a search engine containing 13TB of stored data with over 250 employees the food giant has across the country from the finance, legal and marketing team. A company owned by Jubilant Foodworks, it is spread across India with over 300 outlets. 
Rajshekhar Rajaharia, Internet Security Researcher at Cyber and Data Security Summit 2021, posted a screenshot of the website on Twitter cautioning people about the data breach. 
https://twitter.com/rajaharia/status/1396556234199748608?ref_src=twsrc%5Egoogle%7Ctwcamp%5Eserp%7Ctwgr%5Etweet
Details Revealed, To Worry Or Not!
Claims have been made that the search engine leaks data concerning when the customer placed the order and where it got delivered. The contact details disclosure has taken customers aback. Phone numbers and email addresses of people have been used to detect their locations with coordinates. Speculation says that the search engine contains order details from 2015 onwards. The premise is that the search engine contains order details from 2015 onwards. 
However, the most discombobulating query of the situation is the revelation of financial details. In their official statement before the website went public, Domino's parent company admitted to the breach and mentioned that no financial details were compromised. They also said that they themselves had no business storing their customer's credit card details. 
The Timespan Of The Happenings
The breach is not a recent discovery. Aton Gal from Hudson Rock, a cybersecurity firm, learnt about the 13TB data leakage in early April. The hackers were found selling the data on Dark Web for 2 BTC and made it clear that Domino's might pay 50 BTC for the data, evidently pointing towards the fact that they had reached out to Jubilant Foodworks. 
Aton had declared that the portal contained credit card details as well. Even Rajaharia claims that the threat was made on the 5th of March, but Jubilant Foodworks declined the website disclosing financial information. 
Past Data Breaches And How To Be Safe
Domino's is not the only company victim to privacy threatening and leakage. AirIndia, BigBasket, Flipkart, MobiKwik, MoneyControl and Uptstox were subjected to this brutality of sorts in the recent past.
Claims are that the BigBasket leak was quite similar to the ongoing one that Domino's is facing. However, better late than never; here are a few points that may help to keep a check on whether your data is breached or not and, if it is, the precautions to overcome the problem:  
Verifying the Breach: Websites like haveibeenpwned.com help you to know whether your data has been breached or not. The site also gives out information on what details have been leaked out in the open. 
Changing Passwords: Changing your password is a must in case of such situations. Even if one of your account details lay open in public, make sure to change passwords of accounts linked and have a similar password to the breached one. 
Use the OTP method: When ordering, instead of using and giving any website access to your pin, a One-time password (OTP) is the best method to go about any online payment. While it remains active for a short period, a new access code is generated every time you order something. 
Turn on two-factor Authentication: To provide an extra security layer, one can keep both: the password and the OTP. Hackers may not be able to access your details with this lifejacket on. 
Whatsapp's Privacy Concerns And Alternatives Emerging In Limelight
Recently, WhatsApp has revised its privacy policy, which has brought concerns regarding the data sharing with Facebook and its other partner companies. The new privacy policy has caused a lot of people to consider using alternatives to WhatsApp.
On January 9 2021, the WhatsApp Head Will Cathcart tweeted that this policy is purely concerned with Business communication, rather than private. With effect from February 8, 2021, the new terms of service will be applied. Users have started exploring other applications due to the fear of misuse of their data and a virtual protest against Facebook. For example, Signal App has seen a massive rise in its popularity and has also topped the charts on iOS, with an immense increase in downloads in India. Another popular alternative for WhatsApp is Telegram, which is gaining new users despite not being end-to-end encrypted. Viber is another app which is an alternative, which was once popular before WhatsApp dominated.
Since the update, there have been tons of conversation on WhatsApp sharing user information with Facebook. Many Twitter users are coaxing each other into getting off WhatsApp and shifting to other encrypted messengers like Signal and Telegram. Tesla, SpaceX and Boring Company CEO Elon Musk joined the conversation too, asking people to go away WhatsApp. Late last night, he posted on Twitter, "Use Signal".
Features Of The Alternative Apps
Signal has become the best alternative to WhatsApp, in terms of the security features and the fact that a non-profit firm tunes it. Regarding the security features, it has an end-to-end encryption-based protocol. It is built by an American cryptographer Moxie Marlinspike, who is also the CEO. No third party or even the firm Signal can read your messages. Signal protocol is open-source, which is another advantage. Signal doesn't support third-party backups either. All data remains stored on the device, and if you lose access to the device and sign in on Signal through another phone, your previous chat history is lost.
The App can be used across multiple platforms like Android, iOS, iPad, Mac etc. It is a user-friendly app; it shows the contacts with a Signal account, making it easier for people to connect. Signal App is entirely free, run by non-profit. Former WhatsApp founder Brian Acton helped develop Signal Foundation, and Marlinspike contributed $5o million for funding the App. It does not have any advertisements and does not sell your data or monetize it.
The App supports group conversations with a maximum of 150 members and has recently added the feature of group video calls. The option of disappearing messages is also available for each chat. The quality of the screen lock is also present. There is also a feature of Message Requests which gives the user an option to block, delete or accept a message from an unknown person.
Signal's key priority is its user's privacy, and hence the App doesn't collect any user data, as per the privacy labels provided on the App Store. This App only stores your telephone number or contact information.
Telegram is another popular alternative to WhatsApp. It will not be difficult for a user to switch to this App as it is straightforward. There are a few telegram features that are not even present on WhatsApp. Telegram is encrypted, and it's open-source, though within the past issues are raised about its encryption. While regular chats aren't end-to-end encrypted, as they're on Signal and WhatsApp, if you begin a secret chat on Telegram, it's secured and doesn't get saved. You can also set a timer to delete these secret chat messages. To protect the information not covered by end-to-end encryption, the corporate uses a distributed infrastructure.
Telegram is free. It's an ad-free service for now. But Telegram recently announced its monetization plans because the company says the project of this "size needs a minimum of a couple of hundred million dollars per annum to stay going." They also confirmed that the advertisement interface would be user-friendly, and it'll respect the user's privacy. It is prevalent for groups and allows quite 200,000 users during a group. It also supports audio and video calls. Interestingly all video calls are end-to-end encrypted. Disappearing messages are a part of the critical Chat feature, and you can set a timer for messages. The time range provided is one second to at least one week.
The best part about Telegram is it's a cloud service, which is why you don't have to worry about backing up the chats to other servers to revive them on a replacement device. You can access your data from any device because the data is synchronized across all the registered devices through cloud-based service.
Telegram supports Picture-in-Picture mode, suggesting that you merely can video call while using other apps like Instagram. On Telegram, an admin can set different permissions for each user. Telegram offers cool and fun animated stickers, which you'll not find on the other messaging App. to make an account, you only got to provide your mobile number and a few necessary information. The data stored in Telegram includes name, phone number, contacts, and user ID.
Viber is another privacy messenger app, which supports end-to-end encryption. All kinds of messages, photos, videos, voice and video calls and group chats are encrypted. The corporate says that everybody will need to confirm that they're using the newest version of Viber to urge maximum protection.
Like WhatsApp, the chats get backed up in Google Drive, from where you'll restore your chats. Viber says that when you upload your conversations to Google, it won't be liable for your data protection and privacy will depend upon Google's policy. Viber is often used across platforms from Android, iOS, and Windows also. Like all the opposite apps, Viber is additionally free. However, you'll witness a couple of ads within the popular messaging App. It supports Group features for up to 250 members. Similar to Telegram, there is a secret chat option here too.
You'll set the timer, and screenshot/forwarding feature is disabled. The time is often set by you starting from one second to at least one week. The screen lock feature is out there, but not for the mobile version. Viber collects location and device ID identifiers. It also gathers device ID identifiers. It contains phone numbers, user ID, product interaction, purchase history, other contact information like email ID, name, and contacts.
Is the shift to another app necessary?
The latest clarification brings in what looks like the differentiation between "messages with friends or family" and "messages with a business". It says the new privacy policy pertains to the latter alone and therefore the former remains unchanged. WhatsApp's policy states that there's no reason to move out of WhatsApp if you use it primarily to speak with friends and family. However, there seems to be a departure happening. Signal is topping the charts on Apple's App Store, and it appears to be driven by downloads from India, consistent with a tweet from the corporate.
WhatsApp's most significant advantage is that it's ubiquitous and everybody on your contact list is using it. On Signal, even now, you've got to travel trying to find users to talk. But the App will add up if a whole group decides to manoeuvre conversations there. If you're thinking of quitting WhatsApp but continuing to use Facebook products like Messenger, Instagram and Facebook itself, then the exercise is going to be pointless.
Indian Smartphones Demand Increasing At Shocking Rate
Though 2020, in general, has been a bad one, but not for the smartphone industry, the Indian smartphones market has experience increase in demand of the product. According to a report by Counterpoint, the sector has undergone a 9 per cent increase growth to over 53 million units in shipments between July to September. This is the highest-ever shipment in a quarter for Indian smartphones.
The primary reason behind these increase shipments is found to be a rise in demands of smartphone during lockdown as well as strong sales on online platforms. Due to the COVID-19, many consumer are still trying to buy products online instead of visiting stores.
This time, after almost two years, Samsung led the smartphone market with a 24 per cent share followed by Xiaomi with 23 per cent, Vivo 16 per cent, Realme 15 per cent and Oppo 10 per cent.
Tech giant Samsung saw 32 per cent year-on-year (YoY) growth, and this was because of the multiple strategies used by the company to satisfy its consumer. These strategies include increasing supply and launching various new models of smartphone in different price range and making the product affordable to the consumer.
However, after two years it was for the first time when Xiaomi was ranked second with 4 per cent year-on-year decline. One of the reasons behind this was the companies incompatibility to meet the demand; this was seen when the demand for Redmi 9 and Note series was so high, but the company was unable to meet the need of the consumer. Also initially boycott of China products created a lot of problems for the company.
Indian smartphone companies like Micromax and Lava may also soon comeback in the market under the Aatmanirbharth initiative as the mobile industry is increasing rapidly.
Nonetheless, since September, companies have started seen high sales because of the ongoing festive season, and almost all the brands recorded growth compared to last year.
Transsion Group brands like Intel, Inflix and Tecno regained their market share in Q3 2020, registering 73 per cent YoY growth, and brands like Apple led the segment suppressing OnePlus.
It is seen that after lockdown, the Indian smartphones market is recovering slowly, and in the past few months, the market has shown consistent growth.