Lifestyle
10 Unknown Facts About F.R.I.E.N.D.S.
F.R.I.E.N.D.S., the show that changed a million of lives. It is my personal favourite. So as I am writing this today, the only thing going on in my mind is that is there something about this legendary show that someone has never written? I couldn't think of anything. There would be like thousands of article written on this show, and every fan feels a little more closer to the show one when they read it.
So today, I am trying to list some of the really interesting facts about this show.
1. Over 1,000 actors had applied for the six lead roles. Well.. I am so glad that these were the selected ones. This show couldn't have been better that what it was. <3 <3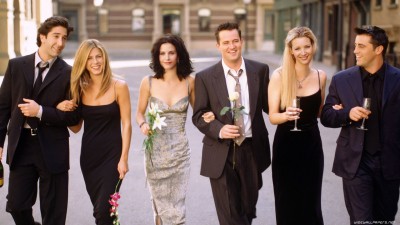 2. Jon Favreau (the guy who played the role of Monica's millionaire boyfriend, Pete Becker) had originally auditioned for the role of Chandler. I don't think anyone could have been a better choice for the role of Chandler than Matthew Perry. <3
3. Despite playing the role of his younger sister, Courteney Cox is actually 3 years elder to David Schwimmer. One cannot actually make that out. 🙂
4. Joey's pick-up line "How you doin'?" was ranked #4 on TV Guide's List of TV's 20 top Catchphrases. (21-27 August 2005 issue) Hahaha.. Well, no doubt about that. 😉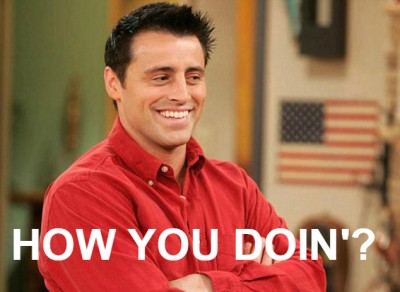 5. The theme song, which was originally composed by The Rembrandts, became a #1 single on the America's pop charts. I so love that song that my feet actually start tapping every time I hear it. <3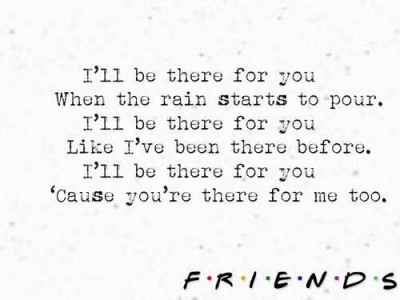 6. Bruce Willis guest starred on the show for free. He looked soo charming. Yeah, not as much as Joey, though. 😉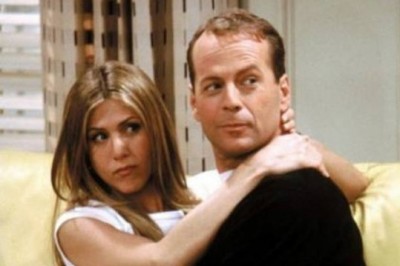 7. In reality, Joey's white dog statue belonged to Jennifer Aniston. It was a gift to her given by a friend as a good-luck. Hahaha!! The epic dog statue! XD XD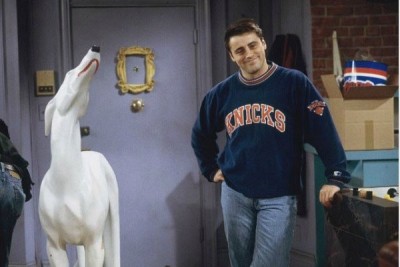 8. Monica and Joey were originally intended to be the main couple on the show. I wonder how would that have been.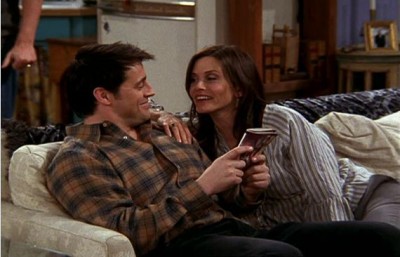 9. Before settling on the title "F.R.I.E.N.D.S.", other titles considered by the producers were, Friends Like Us; Six of One; Across the Hall; Once upon a time in West Village; and Insomnia Café. I bet nothing could have been better than this.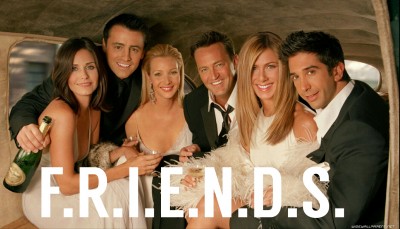 10. The final episode of F.R.I.E.N.D.S. was watched by 52.46 million viewers and it is the fourth most-watched television series finale in U.S. history.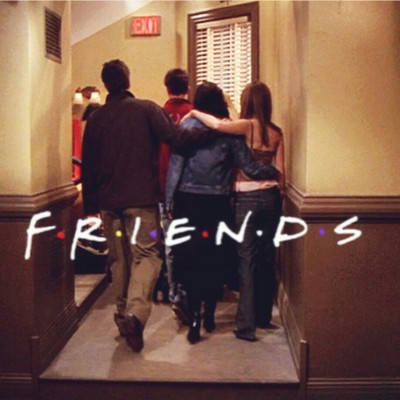 Well, I wish it never ended. <3