Entertainment
7 Reasons Why F.R.I.E.N.D.S. is the BEST SHOW EVER!!
If you know the difference between friends and F.R.I.E.N.D.S. then you know what love means. What is a real friendship, what is it like to love and lose and fall in love with the same person all over again! You know that no matter how weird you are, still you will find people in your life who would love that weirdness of yours! And that is what F.R.I.E.N.D.S. has taught me. So, here I am with a small list of reasons why F.R.I.E.N.D.S. is the best show ever.
1. Clean Humor
F.R.I.E.N.D.S. has actually proved that you don't need to use slang or abuses to create humor. They have re-defined a situation comedy aka Sit-Com and that made it the 'Hot Favorite' of every generation.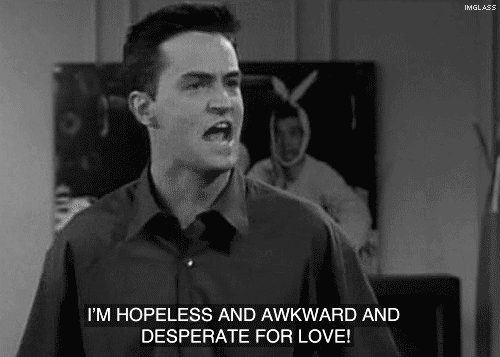 2. Relatable Characters
Only once in a blue moon you come across a show where you have related yourself with each of its character at different phases of life! F.R.I.E.N.D.S. has never portrayed any larger than life characters. They were just mango people and that's why even after 20 odd years, all of us has either a Joey, Chandler, Ross, Rachael, Monica or Phoebe in our group! 
3. Epic Casting
I don't think I can emphasize enough on this point. The stars were so perfectly casted that even after decades we know them by their character names only. I mean can you even imagine somebody else playing Joey? Or Chandler? Or any other character? I don't think so.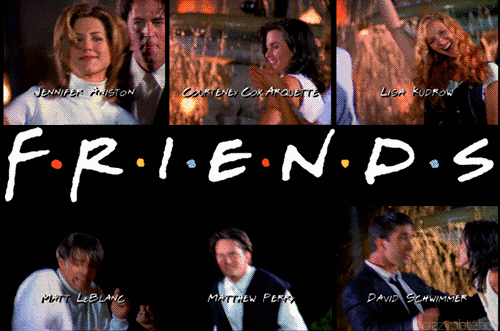 4. Made with Love, Served with Love
Love has always in the air on this show, be it love of friendship, love for sibling, love for food, love for sarcasm, love for dinosaur, love for smelly cat or else love for "OH MY GOD!!!"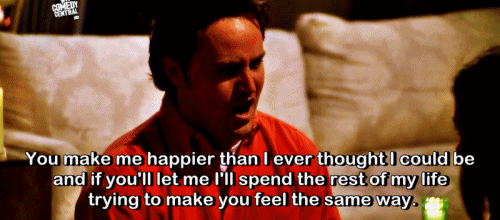 5. Simplicity is the Best Policy
The entire plot of F.R.I.E.N.D.S. has been very simple yet intriguing. They weren't on any quest; it was just a simple yet amazing yet very relatable tale of 6 friends which every teenager or a middle aged guy can still relate to.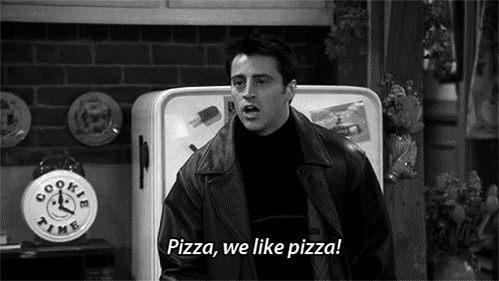 6. On and Off Screen Bonding
Not every cast has an amazing bonding as these guys had, even off the sets. That is one of the main reasons your heart goes out to them. They make us believe that FRIENDS is possible… Even on screen and off screen!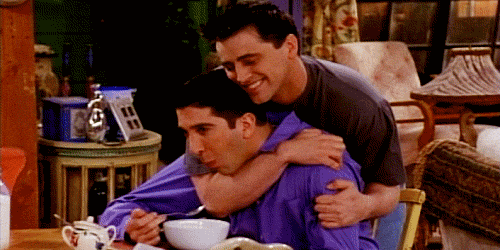 7. FRIENDS are still FRIENDS
Remember how you feel when your favorite celeb couple breaks off? Or your favorite band part their ways? Shattered, right? One of the major reasons why I feel that F.R.I.E.N.D.S. is still such a big hit among people because they make you feel "I'll be there for you!!"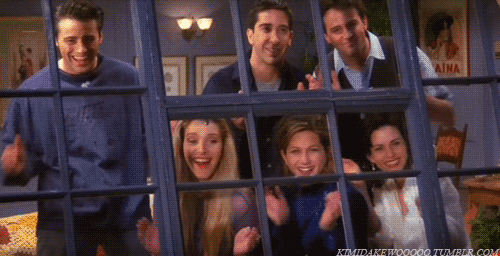 I don't think that anybody can list down enough reasons to love this show. Maybe because I don't think we can call it a show anymore. It's a CULT! Our love for them has reached to such a level now that we don't need any reasons to watch it. Whenever I personally feel blue, all I need is one episode of F.R.I.E.N.D.S and I know 'They will be there for me!' ☺