How you doing? Unagi! Joey doesn't share his food! … and so many random and not forgetting dialogues this American series called as F.R.I.E.N.D.S. has given us. The friendship bond and correlating the characters with ourselves or our friends we all have done and completed the ten years-long journeys of this series. From Monica being an OCD cook to Chandler, the humour guy, Joey the fun moment giving character, Phoebe the most funniest one, the beautiful Rachel and yes of course the great Palaeontologist Ross Geller, these all characters have given us memories of 10 years full of joy, happiness and yes at the same time of being emotional. The theme song itself defines the whole show, needn't anyone to introduce it to you, and for sure every fan of F.R.I.E.N.D.S. have sung this song I'll be there for you once in a life for their Friends like these bunch of people.
Let's get into the journey why this series makes everyone its fan.
Reasons Why anyone can fall for F.R.I.E.N.D.S.
1)  Central Perk – The chill zone
There's never been a better and cosies hangout than this place. Plus, the comfort of having the same sofa fixed and free for you always like whenever you want it to, doesn't matter all alone or with your friends.
2) How you doin'?'- Joey Tribbiani
Joey's the funniest and sexy guy, famous pick-up line never lose it's fun and the way he always says it like the line is made for him only! For sure you all speak it once after reading this.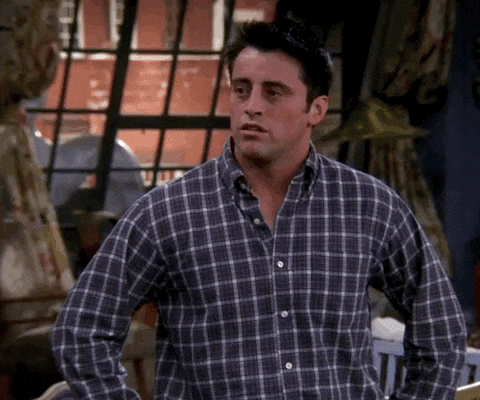 3) Supporting cast -Gunther
The Additional characters played their charm by being present on the screen like Janice with their horrible laugh or the hidden talent like the ugly naked guy who can be seen by 6 of them only. Characters like these kept the audience with the flow and urged to see what is going up to next in the episode.
4) Phalange. Unagi. Princess Consuela Banana Hammock and of course Rachel's hair.
From the unforgettable one-liners to the additions to every fan vocabulary is something show like F.R.I.E.N.D.S. has given to all of us. The credit for it goes to Phoebe Buffay Majorly. Yes, Rachel's hair who can forget them and the effect of these hairs and style in every girl fan minds.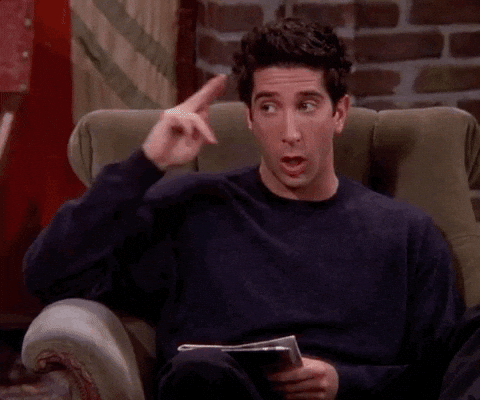 5) Ross and Rachel- The Complicated Love Birds
Will they be lovers? Will they be friends? Then comes the final episode, which settled our inner curiosity with one game-changing moment. The beauty of the journey of their love from the first kiss to the birth of their unplanned daughter Emma Geller Green.
6) Uninvited guest appearances
Over 10 years of duration of the show, we all were introduced to a lot of cameos like Brad Pitt, Elle Macpherson, Julia Roberts, George Clooney, Reese Witherspoon, Bruce Willis, Winona Ryder, Susan Sarandon, Dakota Fanning, Jennifer Saunders, and so many more and all these created unforgettable episodes.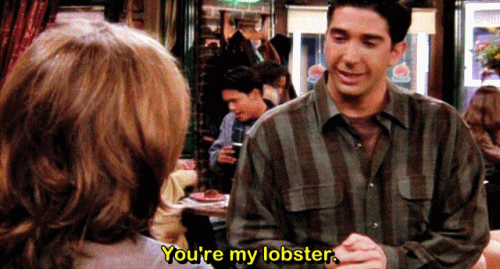 7) The flashbacks and the bungled physical transformations.
Often the audience would be given snippets of the past, whether it came in the form of Ross' dodgy moustache, Rachel's original nose, or Chandler's Ummm everything. The funny blunder they created like Joey's eyebrows, Monica cornrows, And many more.
8) The theme song – I'll be there for you!
The fountain, the Vintage attire. And most importantly, the chorus' I'll Be There For You seared into our consciousness for the rest of our lives for sure. If we are discussing the songs which can forget Phoebe's Smelly cat, The song with no essential tunes still get into our heads like for forever.
This fantabulous series created by David Crane and Marta Kauffman which started in 1994, a year in which I wasn't even born yet, and ended in 2004 giving us ten seasons to watch for lifetime whenever we feel low and in a bad mood. This series has been one of the longest-running comedy shows in the history of American television undoubtedly.