20 Things Women Do That Men Hate
Men marry women with the hope they will never change. Women marry men with the hope they will change. Invariably they are both disappointed. ― Albert Einstein
Coexistence is the essence of life; when it bottles down to relationships, marriage, and family, a man's capacity to adjust with a woman is on the broiler. A man always loves to be a chauvinistic person; simultaneously, a woman can never tolerate it if she's double-crossed or dominated. Today I'll try exploring the common problems that men have with their women, my expedition might not be right or may not be satisfying as this is not my experience, and it's only my findings.
Therefore, here is what men hate about women:
Before I begin, a man is the most passionate creation, and a woman is the most compassionate existence for a man. A woman can move mountains; she can mould situations; she is the most possessive and extra careful about him when it comes to her man.
#1: Don't make him jealous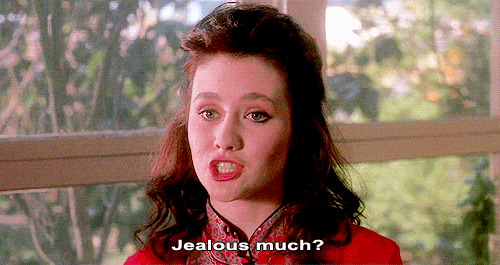 This is the worst prank you can ever play on a man. He hates it when his girl makes him jealous. Jealousy could be at different levels. Some men hate it if you are going to talk to another man, the majority of men hate it if their girl is going to flirt with another guy, and a lot of them hate women who drool over other men.
#2: Do not act in front of a man
Never pretend before a man; he can sense it all effortlessly. This factor also stands at different levels, like some would hate a girl with a fake smile, some might hate the walk, and some might hate pouting. So it's always a precaution to not pretend.
#3: Red Lipstick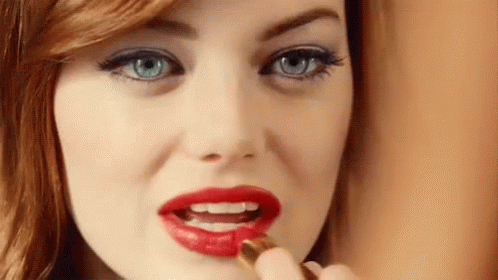 Do not try pouting with red lips in front of a man; it is the most annoying thing you can try, mainly because many men find red lipstick to be "too much" or "distracting". Another reason is how it stains their face. Beware, but a few of them like red lipstick.
#4: To be desperate is to equal a disaster
Men generally hate desperate women. Men love attention but not an overflow of emotions and attention. Men tend to like women who are independent and ask for help when they really need it. Giving your man space is the best thing you can try if you want him to be around often.
#5: Humour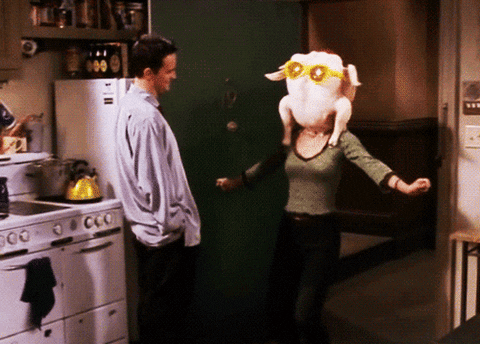 Having a good sense of humour is integral and essential for every relationship from both sides. If there is an imbalance, as in one side is funny, and the other isn't, both will suffer greatly, and there will raise a lot of mood swings and irritations.
#6: Don't make him wait
A man frankly hates waiting. It is cute in the starting, but once it gets old, it gets annoying. Make your beautification process a little bit faster. The men prefer things to happen at a faster pace, respect their ideology at times.
#7: Don't annoy him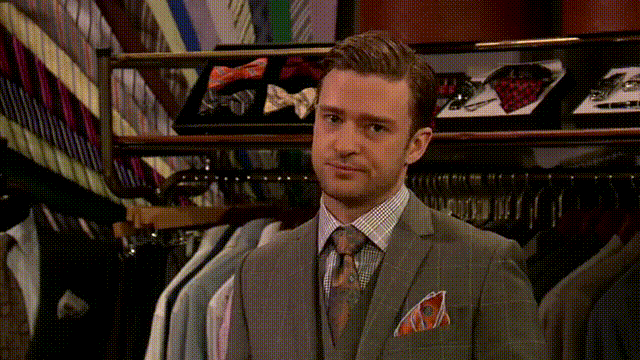 Isn't it annoying to text or call a person over a million times? Yes, you might be sensitive about your guy, but his "space" shouldn't be disturbed. Calling him every second to find out if he is fine is not a quality that men appreciate. Try to reduce that.
#8: Don't keep spying
Spying is the worst activity a woman can try. Men hate it when a woman constantly is on a spree to spy and check phones. Don't be the suspicious one. Men hate it if a woman doesn't trust. Trust is the most expected quality a man looks for.
#9: When she can't forget her "Ex."
A man hates it when his woman is always ranting about another man she was previously attached to. Guys hate it when she tries to bring up her ex in every possible conversation. Don't worry about your ex at the cost of your current.
#10: Complaining and whining
Men hate tantrum throwers, complainer, whiner or a lady who rants. Men hate interfering in matters that are not related to them. He also hates it when a woman always finds faults with him. He might not be perfect, but he is trying to be; helping him out will not be much of a deal.
#11: Women who jump into conclusions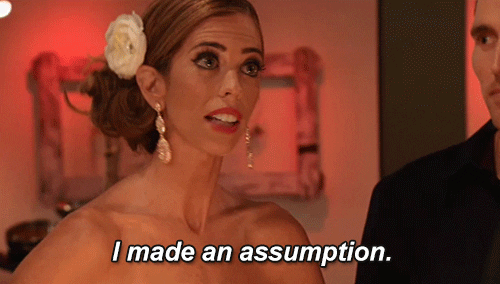 Women always think they have larger brains and jump to conclusions that are not at all relevant. Also, after jumping to conclusions, they love to prove themselves right, literally "Always". A woman's false assumption makes a man hate her more than his old school friends and grades.
#12: Talk too much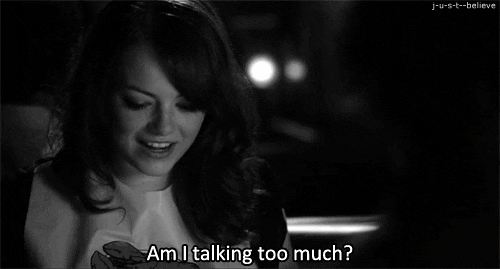 Talking non-stop is surely not a man-pleasing habit. Many men don't admit to being put off by mannerism, but they'll build up a hatred towards you. Men prefer maintaining silence. Don't bring p your man's past transgressions over and over again; men hate it.
#13: Loud and noisy females Who feel they should compete not only with other females but also with their man. There is no need to compete against a man; you don't have to prove him anything; for him, you just have to be there.
#14: Cling equals slime to men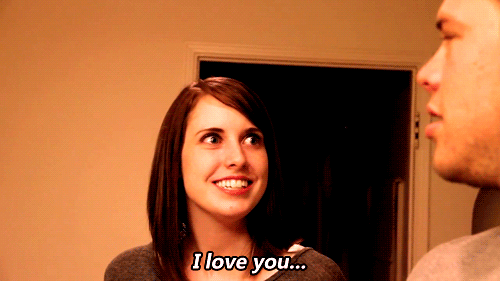 Cling females are annoying and irritating. "If you feel you need a guy in your life, go back to daddy", a man would outrightly say it to a woman who's clingy as glue.
#15: Getting drunk in public 
It is a no-no for men because when a woman gets drunk, she acts weird. This act might incite the onlookers. Men hate it when their lady creates a ruckus in a social event.
#16: Being a mouthpiece
A woman must consult her man before she answers for him. Men find it aggravating. They hate it when someone else decides for them.
#17: Diet conscious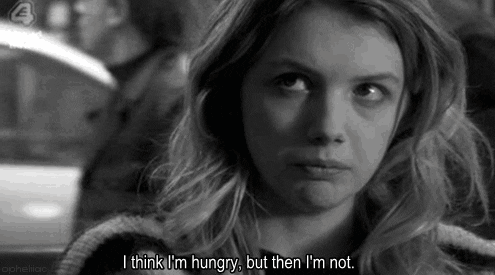 Social stigma and the fear of looking fat makes every girl conscious about her eating. Men hate girls who have a lock on their appetite. Men generally don't like a skinny woman.
#18: Being over expensive
Men don't like high maintenance woman because they are too difficult to please and need constant attention. This kind of girls drives guys crazy because they can be crazy and unusual.
#19: Stalkers
Girls are really nosy and good at finding information about other people. Guys find this quality appreciable at the same time creepy; they don't like being secretly monitored.
#20: Drama Queen
Men hate it when a girl transform into a Drama Queen. They hate the woman who makes a big deal out of everything, especially petty stuff.
This post might be information providing but might not true at all points in time. Guys are cool in their own ways and love to tame their girls their way. A woman also is understanding most of the times. What makes a relationship perfect is the spark and the understanding. Once both sides understand each other, they don't have grudges against each other.
Project Zaraat by Enactus DCAC
Farmers form the backbone of the Indian Economy, making up more than 40% of the workforce. However, every day 28 people dependent on farming commit suicide—the post-harvest losses in the country amount to over 93,000 crores per year. The loss of 93,000 crores constitutes approximately 40% of the country's total produce. This occurs due to the perishable nature of agricultural produce, which often forces farmers to sell their produce at the prevailing market price, be it high or low, thereby resulting in a loss of bargaining power.
Addressing this issue through the positive power of social entrepreneurship, Enactus DCAC, an international not for profit student body organisation, initiated Project Zaraat for the upliftment of the farming community. The mission of Project Zaraat is to minimise post-harvest losses and enhance forward linkages through a self-sustaining social enterprise.
Under the mentorship and guidance of Michigan State University and the Indian Agricultural Research Institute, Zaraat provides the farmers with a unique storage solution that works on the principle of evaporative cooling. It is affordable, portable, and eco-friendly, making it different from conventional storage facilities. Moreover, this solution increases the shelf life of the produce by upto ten days, ensuring that the quality of produce does not deteriorate. Apart from this, they also aim to partner with various B2B aggregators to ensure a rise in income for the farmers and provide them with payment security.
Currently, they are in the process of integrating farmers into an FPO to ensure collective bargaining power. They are also exploring sustainable agriculture practices that are vital in a climate constrained world.
Project Zaraat is a recipient of the KPMG Ethics Grant and also received a Special Mention at the Enactus Early Stage National Competition 2021.
Building on this by the end of the year, they aim to sustain the lives of 100 farmers by providing them with an income boost of 25%, reduce post-harvest losses by a whopping 60%, and minimise the energy consumption by 20%. For more information, visit www.enactusdcac.com.
हेलीकॉप्टर दुर्घटना में सीडीएस जनरल बिपिन रावत, उनकी पत्नी और 11 अन्य की मौत
तमिलनाडु के कन्नूर में वायुसेना के हेलीकॉप्टर दुर्घटनाग्रस्त होने के बाद चीफ ऑफ डिफेंस स्टाफ जनरल बिपिन रावत और उनकी पत्नी मधुलिका रावत समेत 11 अन्य लोगों का निधन हो गया है। सीडीएस बिपिन रावत सेना के Mi-17V5 हेलिकॉप्टर कोयंबटूर के सुलूर एयरबेस से वेलिंगटन की ओर जा रहे थे, जहां कॉलेज के एक कार्यक्रम में उन्हें हिस्सा लेना था। हेलिकॉप्टर सुलूर से वेलिंगटन की ओर जाते समय कुन्नूर में क्रैश हुआ। सीडीएस बिपिन रावत का हेलिकॉप्टर नीलगिरी के जंगलों में दुर्घटनाग्रस्त हुआ, इस इलाके को टी एस्टेट भी कहा जाता है। वायुसेना के हेलिकॉप्टर दुर्घटनाग्रस्त होने के बाद जनरल रावत को घायल अवस्था में अस्पताल ले जाया गया जहां उन्होंने दम तोड़ दिया। वायुसेना ने ट्वीट करते हुऐ इस बात की पुष्टि की है। वायुसेना की जानकारी के अनुसार 14 में से 13 लोगों की मौत हो चुकी है और ग्रुप कैप्टन वरुण सिंह का अस्पताल में इलाज चल रहा है। ऐसा कहा जा रहा है कि दुर्घटना कोहरे की स्थिति के चलते साफ न दिखाई देने के कारण हुई है। वायुसेना ने कहा कि हादसे की जांच के आदेश दे दिए गए हैं।
जिस हेलिकॉप्टर में जनरल रावत सवार थे वह हेलीकॉप्टर एमआई सीरीज का था। Mi-17V5 हेलिकॉप्टर में दो इंजन होते हैं और इसे वीआईपी चॉपर कहा जाता है। काफी लंबे समय से वायुसेना इसका इस्तेमाल करती आई है। यदि कहीं हवाई पट्टी की सुविधा उपलब्ध नहीं होती तो वहां पर वीआईपी मूवमेंट इसी हेलीकॉप्टर के जरिए होता है।
प्रधानमंत्री नरेंद्र मोदी, राष्ट्रपति रामनाथ कोविंद समेत कई नेताओं और अभिनेताओं ने जनरल रावत के निधन पर शोक संवेदना व्यक्त की है।
प्रधानमंत्री मोदी ने ट्विट करते हुए कहा "तमिलनाडु में हेलिकॉप्टर दुर्घटना से मैं बहुत दुखी हूं, जिसमें हमने जनरल बिपिन रावत, उनकी पत्नी और सशस्त्र बलों के अन्य कर्मियों को खो दिया है। उन्होंने अत्यंत परिश्रम के साथ भारत की सेवा की। मेरी संवेदनाएं शोक संतप्त परिवारों के साथ हैं।
Gen Bipin Rawat was an outstanding soldier. A true patriot, he greatly contributed to modernising our armed forces and security apparatus. His insights and perspectives on strategic matters were exceptional. His passing away has saddened me deeply. Om Shanti. pic.twitter.com/YOuQvFT7Et

— Narendra Modi (@narendramodi) December 8, 2021
जहां जनरल रावत के निधन पर पूरा देश शोक व्यक्त कर रहा हैं वहीं सेवानिवृत्त सेना अधिकारी कर्नल बलजीत बख्शी ने संवेदनहीनता भरा ट्वीट किया जिसमे उन्होंने कहा, "कर्म का लोगों से निपटने का अपना तरीका है।" हालांकि लोगों की कड़ी निंदा के बाद उन्होंने अपने अकाउंट से ट्वीट को डिलीट कर दिया।
A four-star General who has put his life on the line for us countless times is battling for his own. Battling along with him are his wife, a Brigadier, a Nayak, a Hawaldar, and a Colonel like you, @BaljitBakshi.

Your words bring immeasurable pain, sir. pic.twitter.com/K8j2xkugdo

— Anand Ranganathan (@ARanganathan72) December 8, 2021
इतिहास:
चीफ डिफेंस ऑफ़ स्टाफ विपिन रावत का जन्म उत्तराखंड के पौरी गढ़वाल जिले में हुआ था। लम्बे समय तक फ़ौज में रहने के दौरान जनरल रावत को सेना के प्रमुख सम्मानों से सम्मानित किया गया था। 16 दिसंबर 1978, में जनरल रावत पहली बार मिजोरम के 11वीं गोरखा रायफल की 5वीं बटालियन में कमीशन पर शामिल हुए थे।
जनरल रावत के पिता भी इस यूनिट का हिस्सा थे। उन्होंने अपने पिता से युद्धनीति सीखी, जिनका आगे जंग में उन्होंने भरपूर इस्तेमाल किया। भारत-चीन युद्ध के दौरान जनरल रावत ने मोर्चा संभाला था। इस दौरान उन्होंने नार्थ ईस्ट फ्रॉन्टियर एजेंसी बटालियन की कमान संभाली थी। इसके अलावा उन्होंने कांगो में संयुक्त राष्ट्र की पीसकीपिंग फोर्स की भी अगुवाई की। चीन से जंग के दौरान भी जनरल रावत ने बहादुरी का परिचय दिया था। वर्ष 1962 में मैकमोहन रेखा पर गतिरोध को लेकर जनरल रावत ने पहली बार चीन से लोहा लिया और बहादुरी से उन्हें रोके रखा। जम्मू-कश्मीर में शांति कायम करने के लिए उन्होंने एक कंपनी की कमान संभाली और वास्तविक नियंत्रण रेखा (LAC) के अलावा पूर्वी सेक्टर पर पांचवीं बटालियन 11 गोरखा राइफल्स की कमान भी उन्होंने संभाली थी। 1 सितंबर, 2016 को जनरल रावत ने सेना के उप-प्रमुख का पद संभाला और 31 दिसंबर 2016 को सेना चीफ का पद पर अधिकृत थे। उनकी कार्य कुशलता और अनुभव को देखते हुए भारत सरकार ने 1 जनवरी 2020 में जनरल रावत को तीनों सेना का प्रमुख यानी चीफ डिफेन्स ऑफ़ स्टाफ बनाया।
सेना में रहते हुए उन्हें अब तक परम विशिष्ट सेवा पदक, उत्तम युद्ध सेवा पदक, अति विशिष्ट सेवा पदक, युद्ध सेवा पदक, सेना पदक, विशिष्ट सेवा पदक से भी सम्मानित किया गया।
ओमिक्रॉन वैरिएंट के चलते भारत में स्थगित हुई अंतरराष्ट्रीय हवाई यात्रा
कोरोना वायरस के ओमिक्रॉन वैरिएंट के कारण भारत में पूर्व निर्धारित अंतरराष्ट्रीय विमान सेवाएं रोक दी गई हैं। सरकार की तरफ से पहले यह फैसला किया गया था कि 15 दिसंबर से अंतरराष्ट्रीय उड़ानों को शुरू किया जाएगा। लेकिन ओमिक्रोन के खतरे को मद्दे नज़र रखते हुए अब इस फैसले को टाल दिया गया है। यानी अब भारत में 15 दिसंबर से अंतरराष्ट्रीय उड़ानें शुरू नहीं हो पाएंगी। डायरेक्टोरेट जनरल ऑफ सिविल एविएशन की तरफ से कहा गया है कि वो अपने पूर्व के फैसले पर पुनर्विचार करेगें।
— DGCA (@DGCAIndia) December 1, 2021
 प्रधानमंत्री नरेंद्र मोदी ने 27 नवंबर को ओमिक्रॉन को लेकर बैठक की थी और इसी दौरान 15 दिसंबर से अंतरराष्ट्रीय उड़ानें शुरू करने के फैसले पर पुनर्विचार करने को कहा गया था। प्रधानमंत्री ने विदेश से आने वाले लोगों की सख्त निगरानी करने की बात भी कही थी। ओमिक्रॉन के चलते हाल ही में सिक्किम ने विदेशी यात्रियों के आने-जाने पर रोक लगा दी है।
पिछले वर्ष कोरोना के चलते एहतियातन देश में नियमित अंतरराष्ट्रीय उड़ानें रद्द कर दी गई थी। हालांकि कुछ समय बाद कई देशों के साथ सीमित हवाई सेवा शुरू कर दी गई थी। ऐसा माना जा रहा था की इस बार क्रिसमस और नए साल की छुट्टियों के मौके पर अंतरराष्ट्रीय उड़ानें फिर से शुरू कर दी जाएंगी लेकीन, दक्षिण अफ्रीका में पाए गए ओमिक्रॉन वैरिएंट के कारण अभी इस पर ब्रेक लगता दिख रहा है।
कई देशों में इस खतरनाक वैरिएंट को लेकर गाइडलाइंस जारी कर दी गई हैं, और इससे बचने के लिए अनेकों ऐ‍हतियात बरते जा रहे है। WHO ने इसे 'वैरिएंट ऑफ कंसर्न', यानि चिंताजनक घोषित किया है।
जनरल वीके सिंह ने सोमवार को कहा था कि "अंतरराष्ट्रीय उड़ानों को फिर से शुरू करने के लिए हम पर जनता का जबरदस्त दबाव है"। हम सभी नियमों का पालन कर रहे हैं और सावधानी बरत रहे हैं। बाहर से आने वाले हर व्यक्ति का परीक्षण और जांच हवाई अड्डे पर किया जा रहा है। परिणामों को देखने के बाद ही, उन्हें अनुमति दी जा रही है।
कोरोना वायरस के नए वैरिएंट ओमिक्रॉन के खतरे को देखते हुए केंद्रीय स्वास्थ्य मंत्रालय ने भारत आने वाले अंतरराष्ट्रीय यात्रियों के लिए संशोधित दिशानिर्देश जारी किए हैं। इन दिशानिर्देशों के तहत अब यात्रियों को 14 दिन की यात्रा जानकारी और कोरोना वायरस की निगेटिव आरटी-पीसीआर जांच रिपोर्ट एयर सुविधा पोर्टल पर अपलोड करना अनिवार्य होगा। स्वास्थ्य मंत्रालय के दिशानिर्देशों के अनुसार खतरे की श्रेणी में आने वाले देशों के यात्रियों को भारत पहुंचने पर कोरोना जांच करवानी होगी और जांच का परिणाम आने तक एयरपोर्ट पर ही इंतजार करना होगा। अगर उनकी जांच निगेटिव आती है तो उन्हें सात दिन तक होम क्वारंटीन में रहना होगा और आठवें दिन फिर जांच की जाएगी। इस बार भी निगेटिव आने पर उन्हें अगले सात दिन के लिए खुद अपने स्वास्थ्य पर नजर रखने को कहा जाएगा।
कोरोना वायरस का नया वैरियंट ओमीक्रोन भारत में भी दस्तक दे चुका है। साथ ही साथ ऑस्ट्रेलिया, ऑस्ट्रिया, बेल्जियम, बोत्सवाना, ब्राजील, कनाडा, चेक गणराज्य, डेनमार्क, फ्रांस, जर्मनी, घाना, हांगकांग, आयरलैंड, इजराइल, इटली, जापान, मोजाम्बिक, नीदरलैंड, नाइजीरिया, नॉर्वे, पुर्तगाल, रीयूनियन द्वीपसमूह, सऊदी अरब, दक्षिण अफ्रीका, दक्षिण कोरिया, स्पेन, स्वीडन, स्विटजरलैंड, यूएई, ब्रिटेन और अमेरिका भी ओमीक्रोन के गिरफ्त में आ चुके हैं।