Got nothing to do this Valentine? Tired of seeing all those couples planning out their Valentines which include all those imbecile days like kiss and slap day? Then here are some ways to make your Valentine day blissful, alone.
#01: TV Shows
Netflix is the best medicine out there to avoid all those love-sick couples. Binge-watch a complete series of a new or your favourite TV show. Order some pizza and get your Valentine's day started by hardcore crushing on some fictional character. Take a note of avoiding all those cheesy chick flick series, they'll only make you feel worse.

#02: Solo Trip
If you don't like spending time indoors much, then plan a getaway somewhere far away for that tranquillity and satisfaction of enjoying this Valentine's Day alone. You can plan the whole trip without compromising and adjusting unlike when you are with your partner. Take some friends with you who are facing the same dilemma. After all, nothing is as satisfying as having a whole King sized bed to yourself.

#03: Shopping
Most of the ladies, when under stress, end up shopping a lot to ease up their minds. Rather than buying gifts for someone else, spend lavishly and make yourself feel special. There won't be any nagging of which colour suits you the best and which dress makes you look thin. Feel free to buy anything which makes you happy.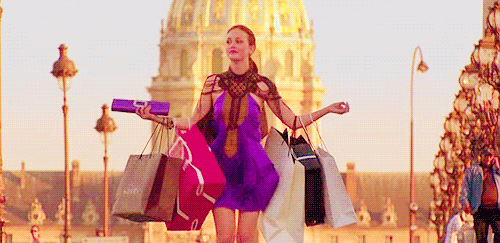 #04: Social Platforms
Deactivate all those accounts as soon as possible to avoid looking at those lovey-dovey pictures being posted that won't lift up your spirit for sure.

#05: Family time
Valentine's day basically means showing your loved ones how much you treasure them. Your family and close colleagues, who have been there for you whenever you were at your weakest, plan something with them. Give Valentine's Day cards to those close to you, like your co-workers and friends, as well as those not so close to you, like the barista who serves you your coffee.
#06: Truth
"I know people who have children and are single, I know people who are in a relationship and love someone else, I know people who are in love but aren't together, there are people waiting to love and to be loved. My point is, everything in life happens according to our time, our clock. You may look at your friends and some may seem to be ahead or behind you, but they're not, they're living according to the pace of their clock, so be patient. You're not falling behind, it's just not your time…"– Julissa Loaiza