7 Bonny Blue Eyes in Hollywood
Eyes come in all shapes and sizes. But the most beautiful of them are the blue ones. They are crystal clear and reflect colours thus, making them more intriguing to look at under colourful lights. These Hollywood hunks have the most beautiful blue eyes to look at. I hope you know how to swim, because you don't want to drown in them.
1. Ian Somerhalder (36)
It is for no reason that this handsome hunk is called 'smoulderholder'. With piercing blue eyes, his signature smirk and that eye thing he makes girls all over the world go weak in their knees and I am no exception to that. He became famous after his role as Boone Carlyle in TV series 'Lost'. He broke many hearts when he got married earlier this year. Currently, he has everyone hooked to his volatile, selfish character Damon Salvatore on the show 'The Vampire Diaries'.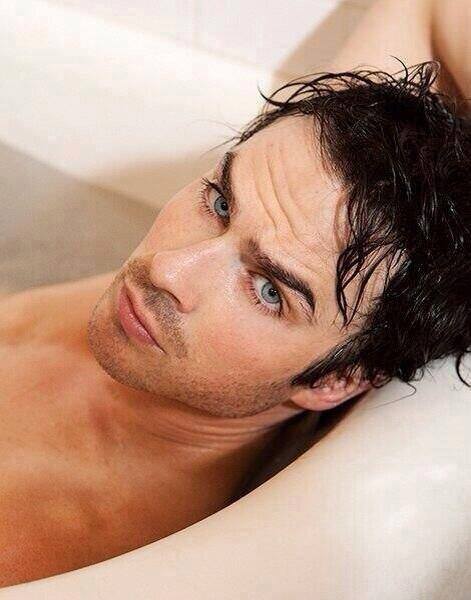 2. Matt Bomer (37)
Blue eyes, dark hair, could there be a better re-creation of the Greek God? With his 'boyish' charms and extremely good looks, this fellow played the role of a con artist, Neal Caffery, in the TV show 'White Collar' with perfect ease. His versatility as an actor was proven when he played the roles of a male stripper and a gay AIDS patient in 'Magic Mike' and 'The Normal Heart' respectively. To back it up, he has a Golden Globe Award and Critic's Choice Television Awards in his kitty.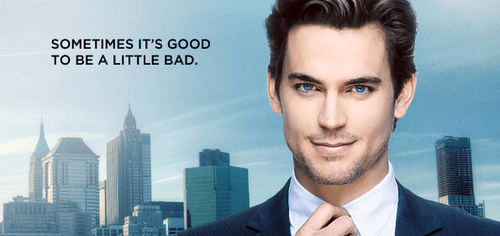 3. Bradley Cooper (40)
Starting his career with a small stint in the TV series 'Sex and the City', this possessor of blue eyes has come a really long way to be nominated for 4 Academy Awards. With his long tresses and a deep, baritone voice he just adds an extra edge to his characters. From a teacher to a psychiatric patient to an army officer, name it and he can do it all. Just looking at him causes a hangover!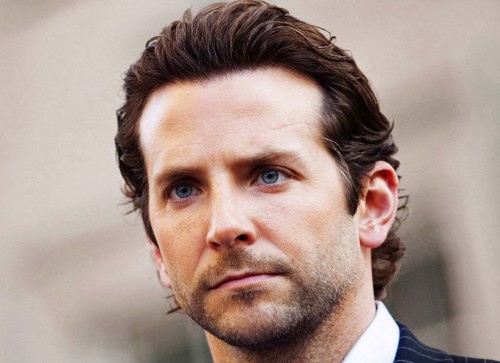 4. Liam Hemsworth (25)
The youngest of the Hemsworth family, he is also the youngest one in this list too. This blue-eyed Aussie started with a TV show, and now stars alongside Academy Award Winner, Jennifer Lawrence in the Hunger Games Trilogy. Way to go little Hemsworth!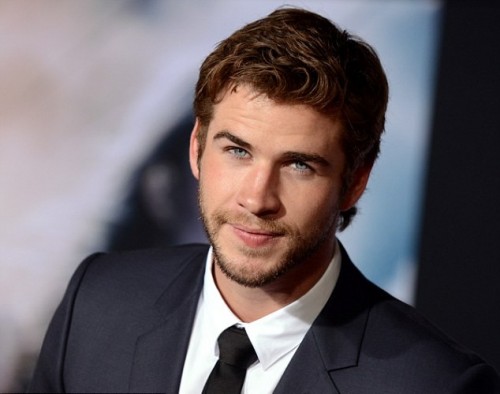 5. Zac Effron (27)
This teen idol and heartthrob of millions of girls shot to fame after his 'High School Musical'. And mind you his popularity has only increased since. Those pools of clear, blue water clearly has many a girls swooning over him.
6. Jake Gyllenhall (34)
Son of a film producer and a screenwriter, descendant of a Swedish noble family and half Jewish, still a movie break wasn't easy. Nonetheless, his acting skills earned him a BAFTA. And for those ocean blue eyes well they have a language of their own.
7. Gerard Butler (45)
The last but in no way the least. This Scottish actor made started his acting career from the theatre. Beauty with brains, this light-eyed is a trained lawyer. Doing movies from all walks of life- romantic comedy to action to thriller to crime comedy, he has definitely left his mark in Hollywood. But for me his role as the cynical, witty, television presenter Mike Chadway in 'The Ugly Truth' will always be the best.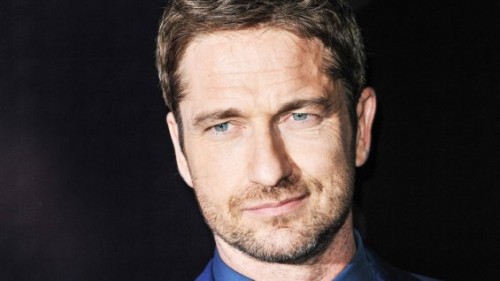 Keanu Reeves Returns with "The Matrix Resurrection"
The expectation of the unexpected fourth instalment of The Matrix Resurrections in the sci-fi establishment has started with another banner prodding the arrival of its first trailer.
The film Matrix 4 comes out 18-years after The Matrix Revolutions. It is planning to be the last film in a trilogy reporting the transformation of Computer programmer Thomas Anderson into cybercriminal Neo. As he finds the conventional world, he occupies a recreated reality.
Loosening up the expectation, with a special promotional. It highlights red and blue pills sit next to each other underneath the clear message: 'The Choice is yours.' Fans of the famous establishment will perceive the pills as a definitive choice given to Neo, played by Keanu Reeves, as he picks between life in the conflict assaulted real world or the 'beautiful prison' of a substitute reality. Penetrating static fills in as the scenery, as small strings of Matrix code has seen falling inside the pills before the whole scene liquefies.
Fans can proceed with their adventure on WhatIsTheMatrix.com, an intelligent pick your-own-experience style site. Given a similar decision there, red brings you down a rabbit hole where you're told: 'This is the moment for you to show us what's real.' Then scenes from the film teaser, showing the slight hindrance between the natural world and the fake world known as The Matrix. One of the Best Scenes is Reeves' Neo gulping a blue pill while a lot more seasoned, a balder man shows up in his appearance.
The scenes reviewed rely upon which pill selection and each emphasis on the decision made. The Red Pill requests that the watcher go further into the reality behind the Matrix. While the Blue Pill cautions them to avoid it again so as not to agitate the norm and welcome undesirable risk.
Still, the viewer's decision makes, in any case, every secret seems to end with a brief look at Keanu Reeves as Neo, with different eyes. He either collaborates with characters who could be his partners in the film or plans to fight against its expected scalawags, be they Agents, pernicious projects, or even people.
The person who clicks on the blue pill will hear Harris's voiceover saying: "You've lost your capacity to discern reality from fiction." Before encouraging the viewer to embrace that their situation is genuine. At the current time, streaks on the screen, and Harris peruses it, saying, "anything else is your mind playing tricks on you." By contrast, ones' who click on the red pill hear Abdul-Mateen's voice revealing to them that while they trust it's the current time — once more. With Abdul-Mateen perusing the time out loud — "that couldn't be further from the truth." Regardless, a progression of quick-cut shots from "Revivals" streaks on the screen during the two situations. As each time a viewer taps on a pill, the recording changes.
'This could be this is the first day of the rest of your life, but if you want it, you gotta fight for it.' The portrayal wraps while showing star Keanu Reeves prepared to battle. Then, at that point, finishing on a vile note, they show somebody contacting the PC port at the rear of their head and inquire: 'We don't want anyone to get hurt, do we?'
From visionary movie producer Lana Wachowski. The new film reunites unique stars Keanu Reeves and Carrie-Anne Moss as Neo and Trinity, the infamous roles they made well known.' The first Matrix film in 1999 met with much essential acclaim upon its introduction. The element is following up by two other movies, which were both delivered in 2003. Warner Bros. uncovered the title for the fourth Matrix film during its CinemaCon board. The Matrix Resurrections will release on December 22, 2021.
Bo Burnham's Inside: A Quarantine Classic
After a break of six long years with no live performances, fans worldwide were psyched when Bo Burnham announced the release of his comedy special in May 2021.
"Inside" is a comedy special directed, written, filmed, edited by, and starring Bo Burnham. The whole film is taped inside his home during the COVID-19 without a crew or audience.
Since its release, social media sites have been flooded with reactions to this comedy special, claiming it to be a masterpiece. The film's songs have the viewers hooked, and obliviously, one may find oneself repeating the lyrics.
Inside (The Songs) is now available as an album. hope you enjoy. https://t.co/5Ht5c7QYYh

— Bo Burnham (@boburnham) June 10, 2021
The epic "cinematic selfie" by Bo Burnham nabs a rating of 8.9/10 IMBD rating and a gush of positive reviews all over the internet. Without a smidgen of doubt, Bo Burnham has indeed made a spectacular comeback with his special. "Inside" is a whirlwind of emotions wrapped up in a 90-minute long film.
According to the review aggregator Rotten Tomatoes, "Inside is a beautifully bleak, hilariously hopeful special from Bo Burnham."
In the special, Burnham tackles topics like life, death, hypocrisy and mental illness. Burnham performs in a single room, without a crew or audience, giving timely updates about the days that passed while working on this special. One can notice his hair and beard growing throughout the film. The film showcases an exceptional range involving drama, comedy, and emotions. The first half of the show gives the audience fits of laughter; the second will have them close to tears, grabbing for tissues.
The 90-minute long special is a non-chronological record of the days in Burnham's life. It starts on a positive note with a song — a promise to "heal the world with comedy", reflecting on his 'white-savior complex'.
The show also involves Burnham turning 30 and an intense yet light debate about geopolitics with a sock puppet. There is a repetitive commentary by the host on the footage of his previous scenes. The highlight of the special is its songs which include commentary on topics like the similarities between white women's Instagrams, Jeff Bezos, and digital isolation.
Burnham also reveals why he stepped away from comedy five years ago; he started suffering from severe panic attacks on stage. However, his mental health had improved since January 2020, enough for him to return. But then, according to him, "the funniest thing happened", referring to the world being struck with the COVID-19 pandemic.
The show ends on a sarcastic note with him singing, "I promise to never leave this room"; a statement made in an atmosphere that will definitely leave you sitting at the edge of your seat wondering as to 'will he?'.
You can now stream "Inside" by Bo Burnham on Netflix.
Money Heist Announces Season 5 With Electrifying Teaser Trailer
"This is more than a heist. This is war." With the Army hot on the heels of The Gang, the fight for their lives is more imminent than ever. 'La Casa De Papel' or the popularly dubbed 'Money Heist' announced that its final season would be released in two instalments. This is a first for the show, which has divided each heist into two seasons thus far. The trailer drops the dates — the first cour will hit Netflix on September 3. The second volume will follow three months later, on December 3. The 10-episode season will be split into five episodes per volume.
Emotions and fear are running high, palpable on the faces of the heist crew as the clock ticks past 100 hours of their entrapment. Slow-motion shots of each person capture the burning fire to avenge their fallen comrade's death. Power-packed with artillery fire from both ends, the teaser hints that not everyone will make it out alive. Show makers ditch their hallmark 'Bella Ciao' favouring 2WEI's cover of Linkin Park's 'In the End'. The score builds up anticipation and amps up the audience for the devastating destruction it promises.
Glimpses of a lone tear escaping a defeated Lisbon and the almighty Professor struggling helplessly with tied hands sow fear into our hearts. With the Army thrown into the mix and the Professor compromised, what fate awaits The Gang? Is the Professor truly out of commission, at the mercy of Inspector Sierra? With no escape plan hidden up his sleeve, the show creator guarantees "the most epic and exciting season."
The final season began filming on August 3, 2020, while the Instagram page announced its wrap on May 14, 2021. Written entirely during the pandemic, creator Álex Pina felt the need to flip expectations on their head. Pina says, "[they] used every tool we could to create the sensation of a season finale or series finale in the first volume itself. We decided to work in an extremely aggressive genre, putting The Gang on the ropes."
With volume 1 going into overdrive with thrilling action, volume 2 aims to do justice to the final split-up of the gang. "In volume 2, we focus more on the emotional situation of the characters. It is a journey across their sentimental map that connects us directly to their departure," Pina adds.
The Spanish drama took the world by storm, and bidding adieu to these characters, who have been through hell and back, will be a daunting task. However, Pina isn't ready either, dreaming up possibilities of future spinoffs. Praising the complex and layered character design, he says, "We do have many possibilities for some spinoffsspinoffs, and I think that's thanks to the strong and powerful identities of the characters. So, I think almost every character of Money Heist has a duality that we would like to see in a spinoffspinoff. We could watch any of them in other contexts."
Season 5 of 'Money Heist' will see a majority of the cast reprising their roles — Álvaro Morte (The Professor), Úrsula Corberó (Tokyo), Pedro Alonso (Berlin), Itziar Ituño (Lisbon), Najwa Nimri (Inspector Sierra), Jaime Lorente (Denver), Miguel Herrán (Rio), Esther Acebo (Monica), among others.