Arijit Singh is well known for his intensifying nervous voice, his soulful voice has magical powers to make any song come alive.
#1: He was born on 25th April 1987 in Jiaganj, Murshidabad, west Bengal. He is from a cross-cultural family, his father belongs to Punjab and mother is a Bengali.
#2: He learned Indian classical music from Guru Rajendra Prasad Harjari.
#3: His first marriage was unsuccessful, he went through the divorce. He was married to one of the contestants from the reality show in which he participated.
#4: His favourite song is 'Phir le aya Dil' from barfi and favourite food is Macher Jhol, Mishti Doi, daal rice.
#5: He has an NGO namely "Let there be light".
#6: Arijit Singh was a participant of a reality show.
#7: Arijit's dream is to work under Salman khan's production house.
#8: He still doesn't own a car.He still travels by the public transport.
#9: He married his childhood friend Koel Roy in 2014, and it was his second marriage.
#10: His music debut was 'Phir Mohabbat' from 'Murder 2', which was composed by Mithoon.
#11: He assisted music directors Pritam Chakraborty, Mithoon in his earlier days.
#12: Ghulam Ali, Jagjit Singh are Arijit's favourite singers.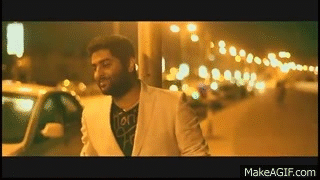 #13: He has a keen interest in cycling, photography, Bengali novels and short stories.