15 Signs That She Is Using You
Ever thought that the girl you are dating turns into a saint when she wants to shop and evil when you ask for a favour! Life teaches everyone a lesson from time to time, and today we are telling you the signs that the girl you are dating might be just using you and playing with your emotions. As we all know that a woman is complex and is really difficult to read her mind. However, we will now try to help you understand whether she is really in love with you or just using you for her gain.
Here are 15 signs she's just not worth your time.
If she calls you even at 2 AM, you are supposed to pick her call, but she cannot be located even by GPS when you need her to talk your heart out.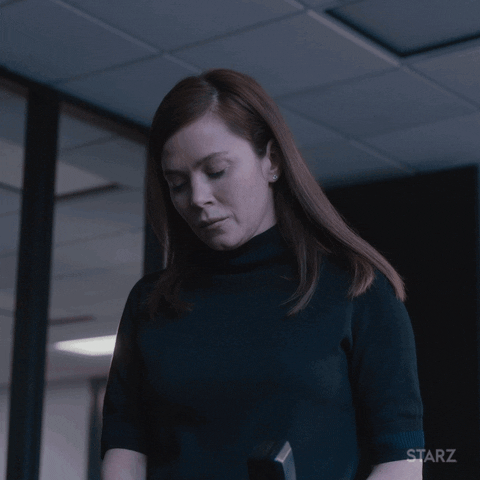 2. She is never in the "mood" to hang out with you usually, but if she is bored, you're the guy she will call.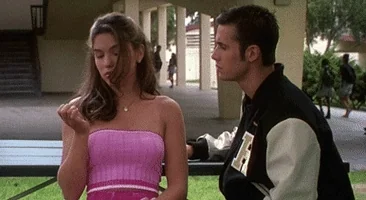 3. She is always busy in her own world when you are telling your problems to her, but she wants your total attention to listen to her issues calmly and patiently.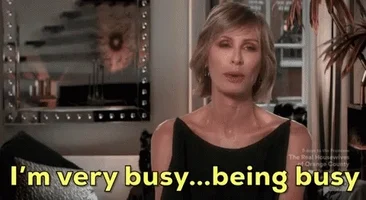 4. When she has nobody to go with she drags you along, but starts ignoring you the moment she meets her friends. She never makes any attempt to make you feel comfortable around her group of friends.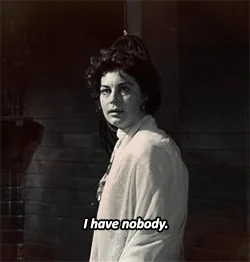 5. She conveniently implies that you're going to pay every time you two hang out.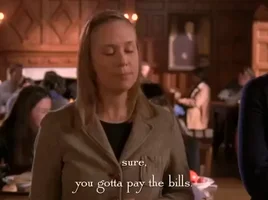 6. She takes advantage of your courtesy and asks you for favours all the time. You get her phone recharged, accompany her while shopping when her girl best friends are busy, you cover-up for her while her parents call, do her assignments and whatnot. You're deemed to pick her up, drive her around and then drop her wherever she wants. She literally lives off you. She's basically made you her as a personal assistant.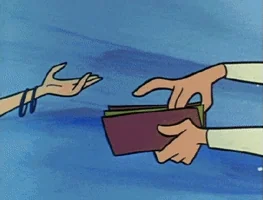 7. She never responds to your calls or replies to your texts, unless, it benefits her in some way, of course. She is always prepared with excuses like "Oh, I forgot" and "I'm extremely sorry", I was just about to reply to you, but…" However, she gets mad if you do the same.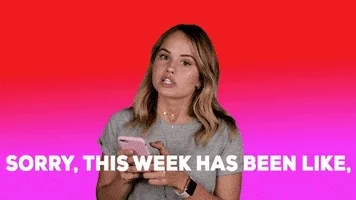 8. She's never apologetic for her blunders, never. You can notice this by the way she turns the situation by crying. It always ends up with you cheering her, even though she was at fault.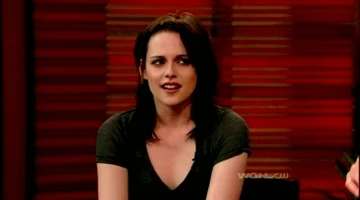 9. Although she expects you to do everything a boyfriend does for his girlfriend, she denies acknowledging the relationship. She keeps nagging you that you're 'just friends'.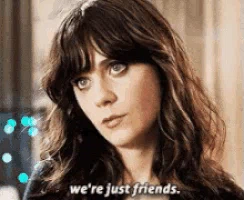 10. She makes you cancel your other plans for her and then inconsiderately bails out on you at the last moment. What's worse is that she's never even remorseful for being so insensitive.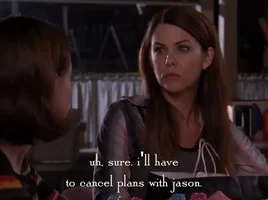 11. She uses you to make her boyfriends or her ex feel jealous. She's surprisingly flirtatious with you in the presence of her friends and her ex. While it makes you feel good about yourself, you must know that she is just using you as a medium for her gains.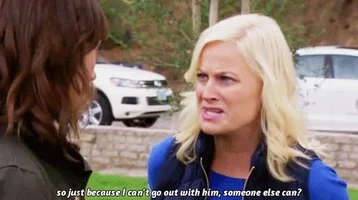 12. She's always seeking your compassion. It is more like she coping up with you just that you make her feel better about herself.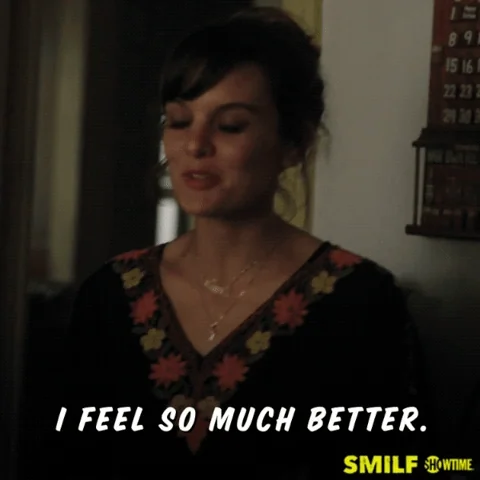 13. She is more interested in how much you earn, which organisation you work for, what sort of people you hang out with, the eateries you go–than who you are as a person.

14. Even though she goes out with you all the time and makes it look like she's interested in you, she has never acquainted you to any of her friends as her boyfriends.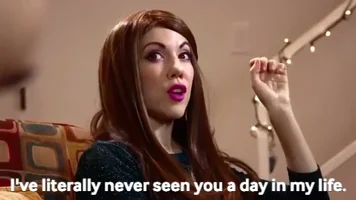 15. She utterly shows no interest in your life. It only concerns her and all the freaking time.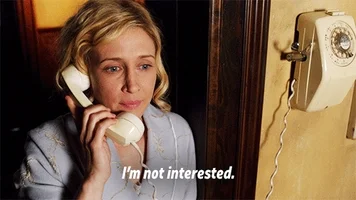 One day or the other, she's will undoubtedly show her true colours, and it's going to hurt you badly. You're better off without selfish people in your life. Watch out for these signs as these are really helpful. Wake up, and walk off before you go too deep into her trap and get dumped!
An Introvert's Guide To Valentine's Week – Enjoy Singleton
Do you know what's harder than being single on Valentine's Day? Being a single introvert. You're not alone; you are ALONE alone.
Well, let me tell you all, in this context you're not alone. Here is a to-do list that shall get your introverted self through the valentines week. You might be thinking, why was this not suggested early? Well better late than never.
1. Rose Day
Well the optimists are going to tell you to plant trees, but we all know what we are going to do, we aren't going to plant trees instead we're going to go to the botanical garden, get a rose plant for ourselves and grow the roses that we want in our lives all throughout the year, because we know the ones that would be given to the partners wouldn't last for reasons not mentioned *wink-wink*
2. Propose Day
Optimists are gonna tell you not to feel bad about not being asked to stay in someone's life forever, there is more to life than that. Yes, there is, we are going to sit comfortably at our homes in our sweatpants and go gaga over "proposals-gone-wrong " videos all night and be thankful what you didn't have to be a part of.
3. Chocolate Day
Your friends might try to cheer you up by telling you not to eat chocolate, it would harm your health, but what we are going to do is put some old pop cult music on and get our inner Gordon Ramsays out and BAKE, chocolates, cakes, cookies, everything that lasts. Excuse me? They're not for other people; they're for you, you deserve them after a day worth of cringe from the cuddle-junction you have been the third wheel for.
4. Teddy Day
Well, we can't decide if that's a day where you give out teddy to weirdly overaged people who are immature at heart or just a day to misguide our children by giving them an impression that things don't change when you grow up. On this day your introvert self shall buy a 10 ft. of fabric and a pot load of cotton, cut the fabric into half of the same shape sew it together, leave a small hole, fill it with cotton. Here you go, you made yourself a giant plush toy that isn't demanding, doesn't talk, just listens and is amazing to cuddle around with; above all will never leave you.
5. Promise Day
Here we aren't doing anything because this day is irrelevant. Promises are meant to be broken, and we do that on an everyday basis. Recall the number of plans you promised to go for but cancelled. Also, we lie in " truth or dare" there is no way anybody would keep their promises. Plus, we don't need a day to be honest, because this is our everyday.
6. Hug Day
The worst of all days is this one, especially for the people who absolutely hate skin shipping, I feel you guys. Everywhere you go, people are hugging each other, and their sweaty-smelly bodies come in contact with each other. You stay home and be happy, now you'll be the last one to get Coronavirus, and all these dolls would cry.
7. Kiss Day
Hi vegetarians! Where are you? Welcome to the day you get deceived and half of you "dharm-bhrasht " your way through the day unknowingly sorry to break it to you like this, but it's the truth. Also, it's the day when you find out the oral hygiene of a person without them having to tell you so if that's a journey you're willing to go through, by all means, be the world's guest. Or sit at home read your favourite book, floss your mouth, look at your white teeth and feel sorry for people who ended up with the kind mentioned above.
8. VALENTINES DAY
Don't go out, don't, just don't. You want to see an episode of the 50 shades you might as well Netflix; you don't have to go out for a version of 50 shades -desi. STAY IN, put on a romantic movie where either the girl or the boy dies, make yourself a hot water bath, light yourself a scented candle and get yourself through the day of the LOVERS LIKE A BAWSS.
You can thank me later all you single introverts, but for people who celebrate this week/day…Have fun!
5 Best Hotels To Take Your Partner On Valentine's Day In India
Valentine's day is just a few hours away, and it's time to decide where to take your loved one to make them feel special. Paint this special day with hues of love and all the romantic things, both for yourself and your special one. You have a full week of special days like chocolate day, promise day, rose day, teddy day, which ultimately leads up to our fabulous Valentine's day. Markets are filled with unique items like greeting cards, gifts, balloons and chocolates, so why not give it an extra special touch by taking your partner to a perfect restaurant for an extra special date?
Here's the list of best restaurants in the top 5 metropolitan cities in India: Delhi, Kolkata, Bangalore, Mumbai and Chennai.
1) Hilton Garden Inn, Saket, Delhi
Valentine's day celebration here is filled with lots of couple activities and an array of delicious food. It's time to pamper your loved one with cocktails, live music, and delightful gourmet presentations at India Grill, one of the capital's beloved spots for Indian cravings. The intimate interiors and the perfect ambience created by the mild romantic music in the background will serve as an ideal boost for the date you two deserve.
Price: Dinner buffet starts at INR 3999 per couple all-inclusive at India Grill. Special valentine offer includes 4 beers along with one appetiser at just INR 777 per person inclusive at High Spirits.
2) Souk, Taj Bengal, Kolkata
Designed to impress and dazzle, if you choose this stunning fine dining restaurant this Valentine's day, then you are sure to enjoy a luxurious date with your partner. This is nothing short of sophistication, and exoticness all rolled into one.
Where: Taj Bengal, Belvedere Road, Alipore, Kolkata
Timings: 07:00 PM to 11:45 PM
Cost for 2: Rs. 3500
3) Blue Bar, Bengaluru
Nothing feels more special than a table for two exclusively set for you and your partner in a unique manner. This experience will be definitely tailor-made for you and having dinner at one of the best hotel properties with a swift touch of authentic Vietnamese food will make it even more special and romantic. A lavish candlelight dinner in a 5-star hotel with some champagne is sure to make this Valentine's day absolutely memorable for both of you.
Cost for 2: Rs. 4800
4) The Peshwa Pavilion, Mumbai
The relaxed and laid black feel, from the ground floor at the lobby to the glass ceiling, will make your Valentine's day with your partner even more romantic. The restaurant serves the country's finest and most elaborate breakfast, lunch and dinner buffets, which portrays the hotel's expertise in Indian, Asian and inventive international cuisine.
Cost for two: Rs.5000
Address: Andheri East, Mumbai
5) Kefi – Taj Club House, Chennai
One of the most romantic rooftop restaurants in Chennai, Kefi is probably the best place to take your partner to if you are situated in Chennai. The restaurant specialises in the Mediterranean, Lebanese, Moroccan, Spanish cuisine, which makes it a restaurant to definitely give a try.
Cost for two: Rs. 3000 (approx.)
Where do you think you will take your loved one to make your Valentine's day extra special?
Valentine's Week Celebration In Kolkata
As mid-February, approaches with the dying coldness of winter and the rejuvenating hints of emerging spring, the sparks of warmth, love, and passion are rekindled. It is the month of love — February 14th, Valentine's Day is a day away. However, we all know that valentine's day is not just a day celebration; it's a week-long celebration of love —Valentine's week—ultimately culminating into the much-awaited climax.
Kolkata's Valentine's celebration
Although in the City of Joy, Kolkata, the romantic mood has already set in from the time of Saraswati Puja, widely regarded as the "Bengali Valentine's Day". This pre-Valentine's day was celebrated by fervent young couples dressed in traditional sarees and Punjabis crowding the landmarks of the love of the city. Many instances were reported where the couples had to wait in queues before they could enter the much-coveted premises of Rabindra Sarovar, and the grounds of the Victoria Memorial overflowing with people. Now as Valentine's day is not that far, Kolkata is adorned with hues of love with decorations, offers, and events lined up.
The malls of the metropolis are stunningly decked up with red heart-shaped streamers, roses, balloons, fairy-lights, bathing the atmosphere in an ethereal glow. Jewellery shops provide special discounts. Famous hotels, restaurants and food chains like Radisson, Barbeque Nation, The Westin, Marriott are hosting live-band performances, DJ nights, candle-light dinners, banquets, valentine's special buffet.
Fun activities like a chocolate workshop at Central Park on Chocolate Day, photography shoot at Eco Park on Rose Day, Valentine's Day Cruise on River Ganges were definite eye-catchers.
The speciality of Kolkata lies in the fact that all the fun is not restricted to couples only. There is something or other for everyone, beyond the barriers of age group and relationship status.
Oxford Bookstore, Park Street, has organised an event "To All, With Love" where children would be telling stories, reciting poems of love and compassion, followed by games and puzzles. The highlight of the event is a highly fascinating one. The event, called "Be My Valentine", a letter-writing contest where the participants pen down a letter to their favourite authors to win a chance to be gifted with a signed copy of the author's book caught the attention of many.
Sky Turf, Kolkata, has another exquisitely unique event lined up for the season of love, concentrating on 'self-love' rather than romantic love. "Love is in the Air" organised by them is an open-air Zumba and salsa evening, solely for self-pampering wellness workout session accompanied by extravagant music and snacks.
Amidst the glittering malls, restaurants, bars, hotels, and specialised shops, the small locals' stores, inconspicuous handmade goods markets also experience a rise in sales during this time. The street hawkers selling roses, balloons, hand-stitched teddies, and candies managed to get a better profit due to increased demands.
NGOs in Kolkata have taken the initiative to spread the awareness of buying local handmade items to mark the festival of love rather than going for elaborate, expensive shops. By doing this, one can truly make Valentine's day unique and special, filling love and joy in the hearts of the needy, apart from their own.
Celebrate the feelings of love and togetherness this season and make the moments remarkable by spending time with the ones you love.