13 Reasons Why : Beyond The Reasons
13 Reasons Why is an American drama-mystery TV series based on the novel, "Thirteen Reasons why" by Jay Asher. This series was released on Netflix on 31st March 2017.
The whole story revolves around a teenager boy Clay Jensen and a girl Hannah Baker, who ends her life after suffering a series of demoralising activities and inhuman treatment by the students at her school. She recorded 13 cassette tapes before committing suicide telling the reasons why she ended her life.
Here are the 13 reasons why you must watch this TV series:
#1: To understand a girl's life
You would understand, how a girl lives her life in odd and even circumstances. This will help you in developing an idea how bad their lives could be.
#2: To see the effects of bullying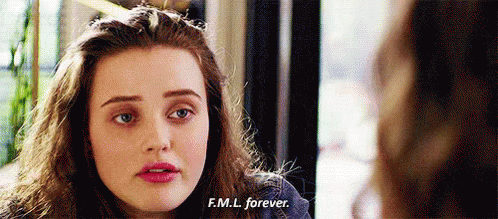 What can be the worst bullying? How even the silly things that we don't call bullying could affect the person? This series will answer such questions in a very affecting way.
#3: To feel how it's like to have no friends
What if your friends stop treating you like a friend and start humiliating you? This series will tell you how it's like to have no friends, how it's like to have no one to even share about your day.
#4: To understand the blank feeling
How it's like to have a blank feeling? How it's like to feel lost and empty? You might have gone through such circumstances, But this series will provide you with a realistic version of blank feelings.
#5: To know the choices a girl can make
What are the choices a girl can make, when something goes wrong? Can she tell someone about what happened to her? Can she expose the culprit in front of everyone? You would see how hard it is for a girl to make choice during tough times.
#6: Can little things make us happy?
When things are complicated, then even the little things like "someone sending you a picture of cute bunny" would make you very happy. You'll see how such little things matter to us when there's a lot you are going through.
#7: To understand a teenager's challenges
Teenage is the most sensitive period of life. In this phase of life, equations change before your eye blinks. Watching this will give you a generalised idea of the challenges a teenager has to face during this period of life.
#8: To develop a different mentality
Many times, we make our mentality and don't want to see things from someone else's point of view, we think according to our mentality. This series will tell you that there's always another point of view and we never know which one is the right one.
#9: To shape your personality
This TV series will change your personality, It would add some charming attributes to your personality and make it more attractive.
#10: To change the way you think
We all think and talk differently about the things that matter to us, but what about the things that don't matter to us but do matter for others? This series will change the way you think about the things that affect others.
#11: To feel the 'pain'
What pain really is? This isn't just about being sad or feeling bad. You would see and feel what pain really is and how worst it could be.
#12: Do we really run out of options?
You would have heard that a person committed suicide because he had no options left. You might have wondered that does this situation really occur? Do we really run out of options?
You will get all these answers after watching this.
#13: It will make you value your life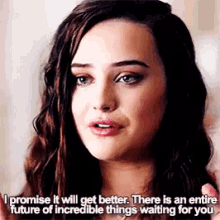 Don't you want to celebrate your first birthday again?
Do watch it guys!!
Victoria's Secret's Fallen Angels: Is VS Collective Little Too Late?
After years of selling misogynistic fantasies masked as insecurity for women worldwide, Victoria's Secret (VS), the lingerie and personal care mammoth, has come upon a business-altering decision. Everyone's aesthetic and sexual fantasy – the VS Angels have fallen.
After multiple accusations of sexual assault, overt body shaming, and transphobia, their refusal to take action against high-profile executives guilty of inappropriate behaviour has led to its downfall. 2018 was possibly the worst year for the company as more body positive and inclusive brands like Aerie, Lively, and Savage X Fenty rose.
The mystical barbie-doll VS Angels, extravagantly clad in wings and bejewelled lingerie, had more or less remained the same in the last three decades since VS started their fashion shows. Models bearing bodies that 'please' the male gaze, just-enough-plump and just-enough-toned, were no longer a thing of beauty standards to the common woman. After all, feminists remind us repeatedly that autonomy over lingerie remains with the person who wants to wear it rather than cishet men.
There was a time when lacy push-ups and the thick underwear band labelled PINK was found in the boudoir drawer of every female teenager and adult alike. No one would be caught dead wearing something else. But in a mere decade, the tables have turned as no one would dare step inside the walls of the magnum opus of male sexual fantasy. It's safe to say that VS brought this tragedy upon itself with its sluggish attitude toward the changing social norms of body positivity and culture inclusivity.
But recently, VS announced a defining move – one which may have come a little too late but alas, it came. Gone were the glamorous, airbrushed, and pushed-up fantasies of the Angels. Instead came in the Victoria's Secret Collective. This high-profile seven-member board is a chance for VS to redeem its reputation and right its past wrongs. The septet consists of the pink-haired member of the American National Women's Soccer team, Megan Rapinoe, Actor, entrepreneur, and activist Priyanka Chopra Jonas, inclusivity activist and model Paloma Elsesser, transgender model-actor Valentina Sampaio, Sino-American world champion skier Eileen Gu, model and South Sudanese-Australian model Adut Akech, and English photographer and podcast host Amanda de Cadanet.
This board is a shot at inclusivity and is reflective of real-life women as the members hail from different cultures, are from different age groups, and in some way or another, are more relatable to the common woman. This diverse set of ambassadors will spearhead this new campaign. They will be alternatively seen as an essential part of VS's revamped brand image, including their advertisements and social media. VS's new move is indeed a step toward becoming more like their well-off competitors, who are idealistically anti-Victoria's Secret.
What's notable is that this decision of VS is not just superficial to woo their consumer base but is one aimed at its very corporate structure. Billionaire Leslie Wexner, the founder of VS's parent company L Brands, and Ed Razek, a top executive of the said company, will not be a part of the revamped identity of the lingerie giant. Razek and Wexner have been accused multiple times of inappropriate conduct, sexual advances and remarks, and exploitation of models.
VS has made it clear that the two will not be associated with VS anymore. The company will split from L Brands and subsequently from the toiletry giant Bath & Body Works to become an independent entity. VS will now have top-tier decisions taken by more women executives as Martha Pease, the new Chief Marketing Officer, heads the Collective and plans on having an all-women committee.
A complete upheaval of the VS stores will see the signature Angels' posters stripped off of their walls, TVs, websites, and social media. Mannequins and models will exhibit a diverse range of bodies and products.
In an interview with The New York Times, Martin Waters, a former executive of VS international, said, "When the world was changing, we were too slow to respond. We needed to stop being about what men want and to be about what women want."
In a recent attempt to foreshadow the company's announcement of becoming "what women want", VS launched a Mothers' Day campaign. Displaying pregnant women as their models was a first for the company. Apparently, for VS, motherhood was not sexy enough till now.
The VS collective board will promote the upcoming product releases such as maternity wear along with the same old thongs and lacy bras. Other TBA products will see a collaboration between Chopra Jonas and Rapinoe.
5 Healthy Smoothies You Need To Try This Summer!
Summers are officially here and it's really important to stay hydrated to keep going in this scorching weather. You can use a gamut of seasonal fruits to make smoothies. Smoothie is a fresh fruit pureed with milk, yoghurt, or ice cream to make a thick, smooth drink. 
Choose from blueberry, mango, peanut butter oatmeal, mint chocolate chip, pineapple, or any other fruit of your choice, and enjoy a nutritious and tasty smoothie in the comfort of your own home. Try these refreshing healthy smoothies to replenish and refresh your body. 
Here is a list of healthy smoothies to try this summer:
Blueberry Smoothie
Blueberry Smoothie is a simple and succulent way to begin your morning! Yoghurt, frozen blueberries, and banana are blended into a frosty drink to make this rich and refreshing blueberry smoothie. The ingredients used in this smoothie are both tasty and nutritious. 
 Prep time: 10 minutes
Servings: 1
Ingredients:
½ cup frozen blueberries

½ cup frozen bananas

½ cup almond milk

½ cup vanilla Greek yoghurt

½ cup ice cubes
Mango Smoothie
What are summers if they aren't brimming with mangoes? Make this delicious mango smoothie for an instant energy boost! Frozen banana, diced mangoes, and yoghurt are all good to have on hand. In a blender, mix all of the ingredients and blend until it's smooth. It's as easy as that!
 Prep time: 5 minutes
Servings: 1
Ingredients: 
2 cups frozen or fresh diced mango 

1 cup frozen banana 

½ cup milk

½ cup yoghurt

½ cup of ice cubes
Peanut Butter Oatmeal Smoothie
This recipe for Peanut butter Oatmeal Smoothie is packed with frozen bananas, creamy peanut butter, yoghurt, oats, and honey. It only takes a few minutes to prepare this thick and creamy drink; is sure to keep you full.
Prep time: 5 minutes
Servings: 1
Ingredients: 
3 tablespoons peanut butter

3 frozen bananas

¼cup +1 tablespoon of Greek yoghurt

½ cup milk

½ cup oats

2 tablespoons maple syrup or honey
Mint Chocolate Chip Smoothie
Whip up this beautiful blend of soothing mint chocolate chip smoothie recipe for an instant energy boost! Add spinach, avocado, frozen banana, milk, and fresh mint leaves to your blender and blend until it's smooth. Garnish with fresh mint leaves and chocolate chips.
Prep time: 10 minutes
Servings: 1
Ingredients: 
1 frozen banana

1 cup spinach

¼ small sized avocado

1 ½ cups milk

25-30 mint leaves

1 tablespoon chocolate chips

½ cup crushed ice
Pineapple Smoothie
This pineapple smoothie is a tropical mixture. Combine your pineapple, banana, and Greek yoghurt in a blender and blend until smooth and fluffy. Serve and enjoy this quick, nutritious, and refreshing drink!
Prep time: 5 minutes
Servings: 1
Ingredients: 
½ cup fresh diced pineapple

½ sliced banana

½ cup vanilla Greek yoghurt

1 cup crushed ice
Skin Care Tips To Survive Summers In India
The summer heat in India can be harsh on your skin if you don't take proper care of it. The blistering heat, dust, and pollution take away the natural shine and, in some cases, invite infections. To avoid all of these annoyances and to keep your skin glowing as it did before, try these summer skincare tips:
Clothing
Tight clothing during hot weather will irritate the skin and make sweaty areas of the body itch even more. To combat the heat, cotton and lighter fabrics are vital. Try wearing breathable fabrics.
Diet
Applying creams is not enough; you need to enrich your skin properly to keep it glowing. Juicy fruits and vegetables should be consumed in large quantities as they are high in nutrients and antioxidants that protect your skin from the sun's harmful rays. Try consuming cooling or seasonal fruits and vegetables.
Exercise
Exercise increases blood flow that ensures that oxygen reaches the skin cells. Any tissue damage (skin burn, etc) is repaired by the body.
Exfoliation
It is a process that helps in the removal of dead skin cells from the surface of the skin. Exfoliate your skin regularly for healthy and glowing skin. You can simply use a washcloth to gently scrub your skin. Try this process at least once a week.
Eyes and Lips
Protect your eyes by wearing sunglasses while stepping out in the sun. Protect your lips by applying a lip balm.
Feet
It is important to take care of your feet as well. Give yourself a manicure; remove the dead and dry skin cells with a scrub and moisturize them later.
Minimal Makeup
Go easy on make-up during summers; avoid anything heavy it's most likely to melt off the minute you step out in the sweltering summer heat. When it comes to makeup during the summers, keep it simple as the skin needs to breathe.
Sunscreen
Summertime necessitates the use of sunscreen. It is important to safeguard yourself from tanning and skin burns. It also helps in protecting our skin from harmful UV rays. You should apply sunscreen at least twice a day. It is a must-have item, if you don't have one; you should invest in sunscreen.
Stay Hydrated
It is extremely important to stay hydrated; especially during hot weather. Sweat causes us to lose a lot of our body fluids. Our bodies are severely harmed when the levels of body fluids drop. Staying hydrated also helps to flush out toxins from the body and feel refreshed. Carry a bottle of water everywhere you go, set reminders to drink water throughout the day so that you don't forget to hydrate yourself!
Update your skincare products
It is very important to update your skincare products during summertime. During winters we need stronger creams to fight the cold and dry weather, but in the summer, we need hydrating products. Buy a moisturizer that is lightweight and non-greasy.
Use natural remedies
Skincare home remedies are useful as they make your skin glow naturally without causing any harm. Applying Aloe Vera gel, Cucumber mask, Coconut oil, Honey mask, Lemon mask, Orange Peel mask, Turmeric paste are few remedies that soothe your skin during summer.