Every time I talk to my friends about my father, they expect to hear something bad, something dark, like my father, used to beat my mom or he was a drunk or maybe he was a cheat. But he was not any of this; in fact, my father is a nice man. I haven't seen much of him but that's what my mom tells me.
Yes! My mom tells me that my dad is a nice person cause maybe he is. After my parents' divorce, he moved to London. Since then we rarely see him. Not like he don't want us, he just feels that my mom is a better parent than him. I do know that he loves poetry because he writes a new one each time he sends us a birthday card.
My family isn't broken. I don't understand why people think so. My parents may not be an amazing couple, but they are amazing people, amazing parents, amazing poets, and amazing dancers.
"I think it's high time the society understands the concept of divorce."   -(A friend said to me on this)
A recent movie "DIL DHARAKNE DO" raised a very crucial point on the topic of marriage and divorce.
When will our society stop treating divorce as a shame to the family; as a character statement of a person?
Most of the people in our country think that divorce hits the women the most, which may be true, because when we see some legal and financial angles during a divorce, however, the social angle tends to hurt men too. Though obviously like any other social norm divorced women suffer more than divorced men.
Getting back to the movie DDD one more time where Aisha's (Priyanka Chopra's character) parents give her an excellent advice that a child will repair her marriage.
Sigh…
But what is actually the truth is? A large section of our society still thinks that getting a child in the family can repair a broken marriage. A kid who is even smaller in the size of the pillow you sleep on (I measured my younger brother when he was born so I am accurate in my measurements) can fix a marriage.
What a noble reason to get a life in this world. But what these people need to understand is that having a child makes you a parent and no matter how wonderful you are as a parent, you can never be a good couple and hence, maybe you were successful in establishing a family, your marriage will always be broken.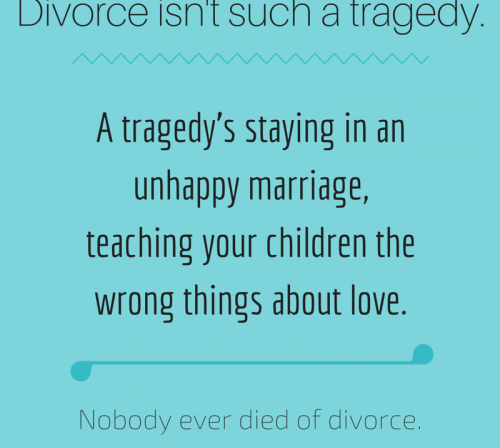 So is raising a child in a broken marriage better than raising him as two independent parents?
Another very interesting thing that I noticed in this 'divorce taboo' is that the character shaming on themselves. The thing that shocked me the most was that this is not just affecting women but also men. Cause where divorced women are subjected to a high amount of harassment and judgments both in their personal and professional lives; men, on the other hand, are not spared either, even they are judged – sometimes as bad ex-husbands, sometimes as a person who couldn't handle both personal and professional lives. And most of the time just like women, they are also seen as people who failed in something they were not supposed to 'technically' fail at.
It is largely so because our society is unable to accept a single mother or divorced woman.
Being a divorced man in the Indian society is also not easy.
Our entertainment industry has a very deep effect on us and women empowerment has been a very catchy topic for our daily soaps these days. No matter how unrealistic and melodramatic these daily soaps are, we can't deny the fact that sometimes they tend to bring out the truths that are either overlooked or considered normal in our so-called 'cultured society'.
So how does India sees remarriages?
Here is a dialogue conversation from a scene of a daily soap, that some of you might recall.
Marriage broker: Ye dekho itni sari larkiya hai koi bhi pasand kar lo(there are so many girls out there pick anyone)
Boy: I am nearly 40. I can't marry a girl who is in her 20's.
Marriage broker: Well all women of your age are either married or divorced.
Boy: I don't mind a divorcee. What's wrong in that?
Mother (hears everything) – screams at the boy and then pretends to faint…
Boy shocked mom rocked……. 😉
A divorcee has to marry another divorcee, a widow to a widower or a divorcee to a widow or widower.
Seems fair to a lot of people.
If you are a divorcee, you will either get a divorcee or a widow or someone who according to our society is 'unfit for an ideal arrange marriage profile'. Is a spouse dying a flaw of the partner? Is there a grading system that gives divorce negative marks?
If India has actually started seeing divorce as something normal then why can't a bachelor marry a divorcee?
If we try and contact the so-called 'samaj ke thekedars', i.e. the people who tend to believe that it's their responsibility to see that the society functions well, the only reaction they will give is "Why would someone do that? Why will an innocent girl/boy marry a divorcee? What sin have they done to deserve them?"
They actually make my point seem valid…
India has reported a rise in divorce cases in the past few years. According to a few, this is because youngsters have forgotten the sanity of a marriage. They treat it as a joke. But what these people need to know is that if marriage is not a joke, then so is not a divorce. More and more people are choosing divorce over a broken marriage. Whether it's domestic violence, marital rape, dominance, or just because sometimes even two perfect people cannot make a perfect life together, or sometimes stepping back and walking away from something that hurts you is good.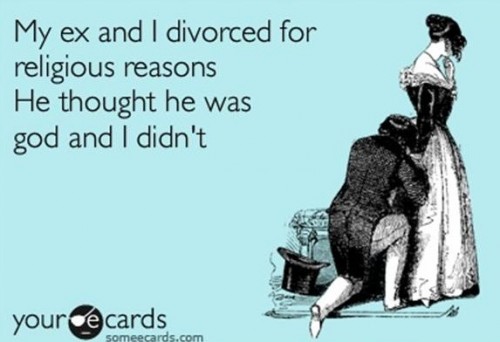 Neither am I encouraging divorce nor am I saying broken marriages can't be fixed. No matter how much problems or social issues a marriage carries with itself, it is beautiful. It is actually one of the most beautiful relationships of life if you get to spend it with the right person. Otherwise, it's just a photograph in your room and a "Mrs." added in your name.
Pain, sufferings and the feeling of being alone even when you are in a relationship, is not a sign of happy marriage and no matter how many explanations the society gives or no matter how much you try, some things are just impossible to mend, if broken.
If your favorite showpiece or wall hanging breaks, you try to fix it in every possible way, but once you realize it can't be fixed, trying, again and again, will only damage and hurt you more. Sometimes, that's how you have to deal with a broken marriage too.