Did you hear it? Or was that fluke? Believe it or not, Rahul Gandhi has returned back. After a very speculative leave note to the speaker from overseas in March, he took another leave to go to Kedarnath on the trek. And after a long hiatus, he has resurfaced back. And not only that, he has immediately participated in a rally.
The Gandhi kid has been asked a lot of things off late. But today, let's talk about the similarities between the Gandhi lad and Bruce Wayne a.k.a Batman!
1. Both of them come from riches.
Be it of the historical kind or literal riches, both of them come from families that had a lot of history and money.
2. They lost their father as a kid.
We all know about the tragic assassination of Rajiv Gandhi in 1991, don't we? Well, Bruce Wayne lost his father as a child too and he had to live through the gruesome murder of his parents.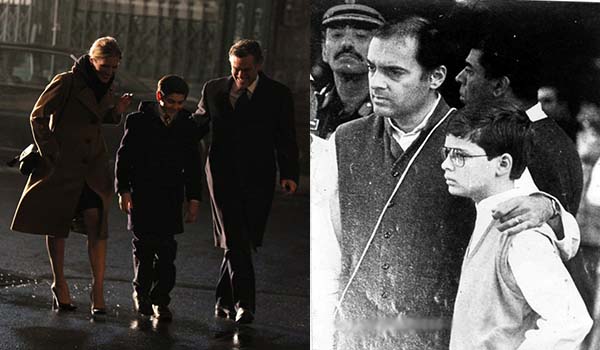 3. They are publicly presumed to be stupid
Now, do I really need to say more about this? We have all seen the memes, jokes and posters made on them, why not let them talk.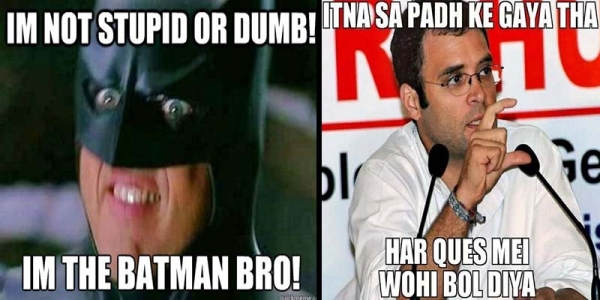 4. They were blown to huge proportions
They were led to believe that they are the next best thing to hit this world, whether it be politics or a vigilante. Their dreams were far too complicated to be achieved.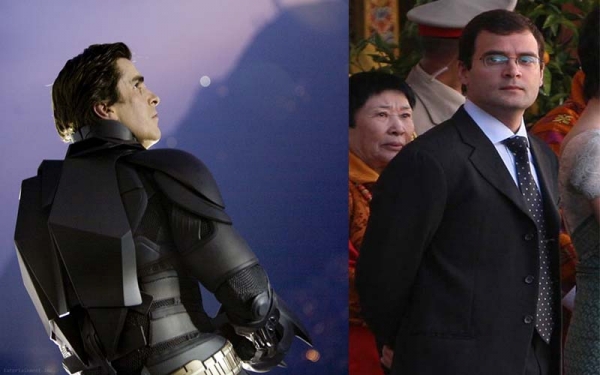 5. They both return after a huge Hiatus to save Gotham a.k.a India
We all know about Dark Knight Returns! I really don't think I need to explain anymore. Rahul Gandhi has just returned after a long break too, clear of mind and soul.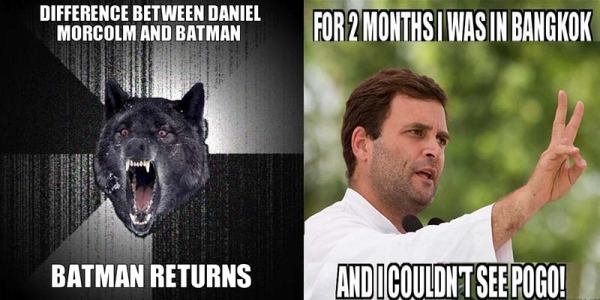 While we wait to see the epitome of coolness that is Rahul Gandhi do amazing things in future, let us stand together and pray to Lord Almighty to render us the strength to live through!